Approve/Reject Timesheets #
Timesheets submitted by your team and awaiting your approval will be displayed here. You can respond to them as follows.
Go to Ess/Others -> Timesheet.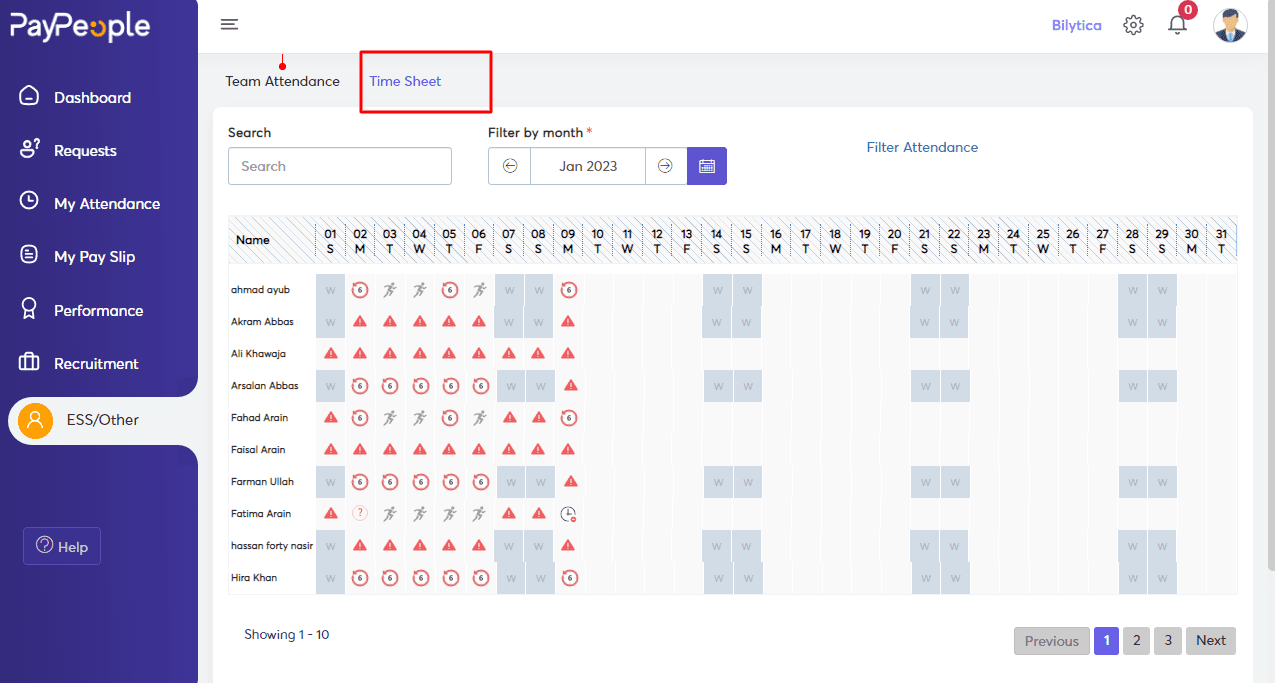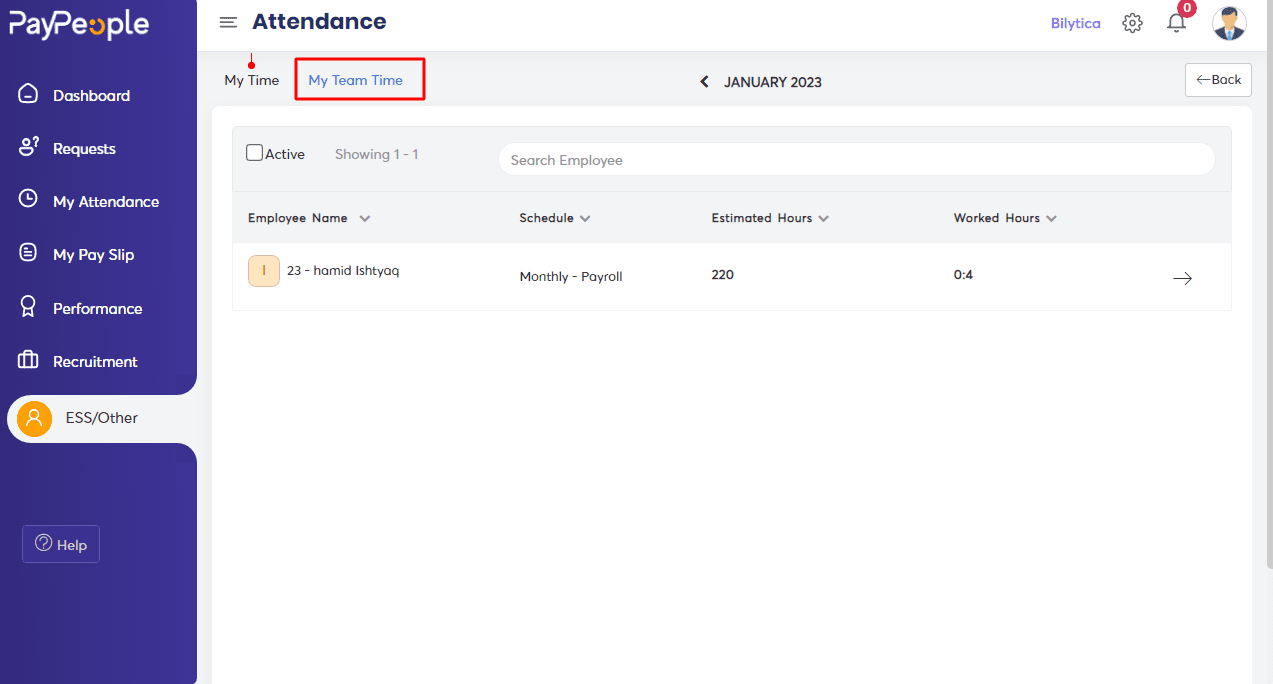 Click on any employee whose project you want to approve.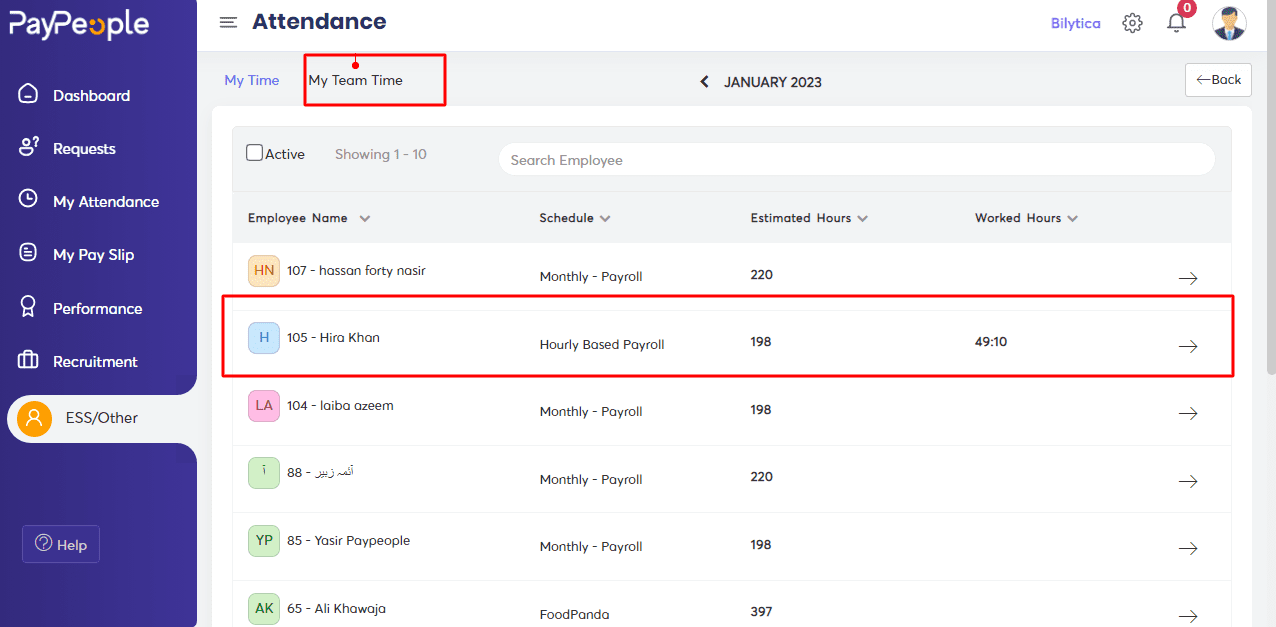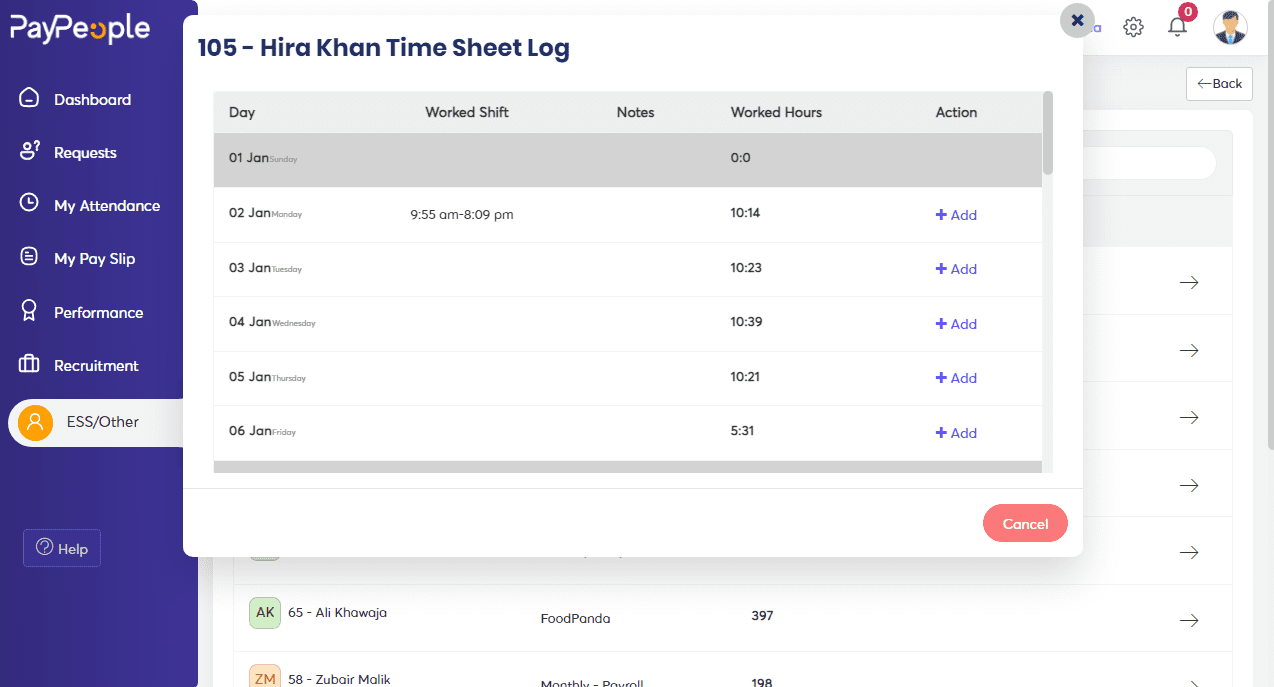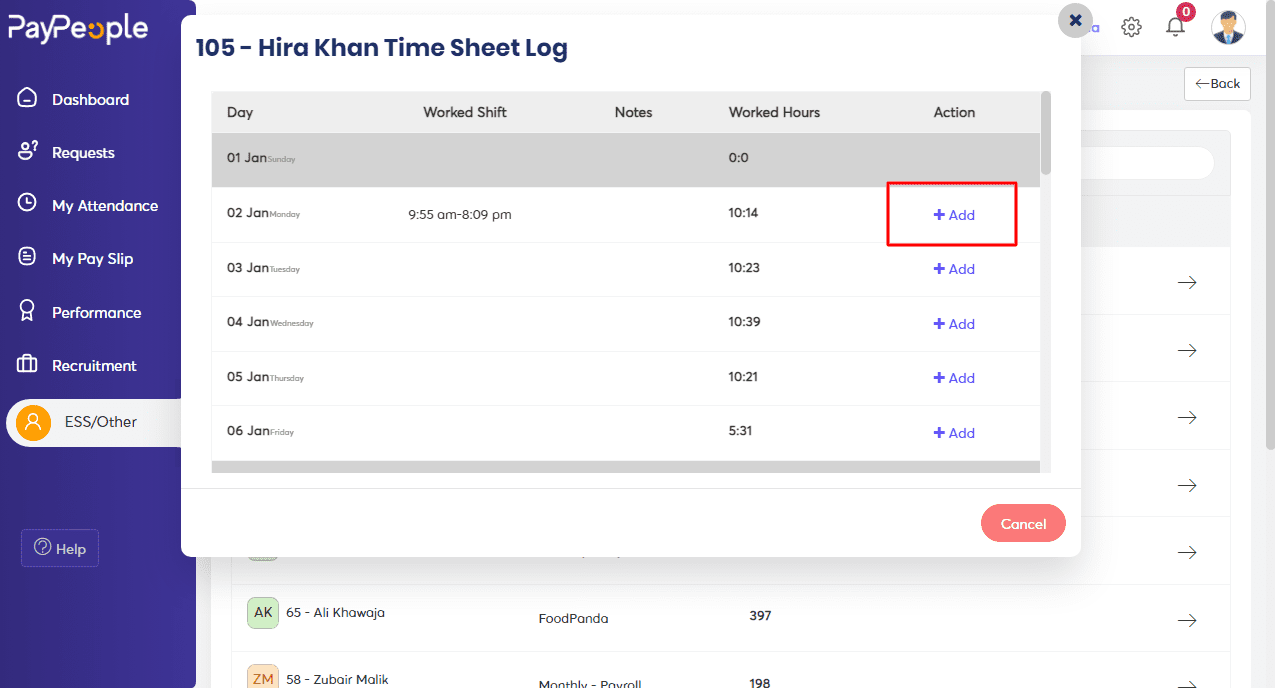 Add the project Name and Click on Save for approval.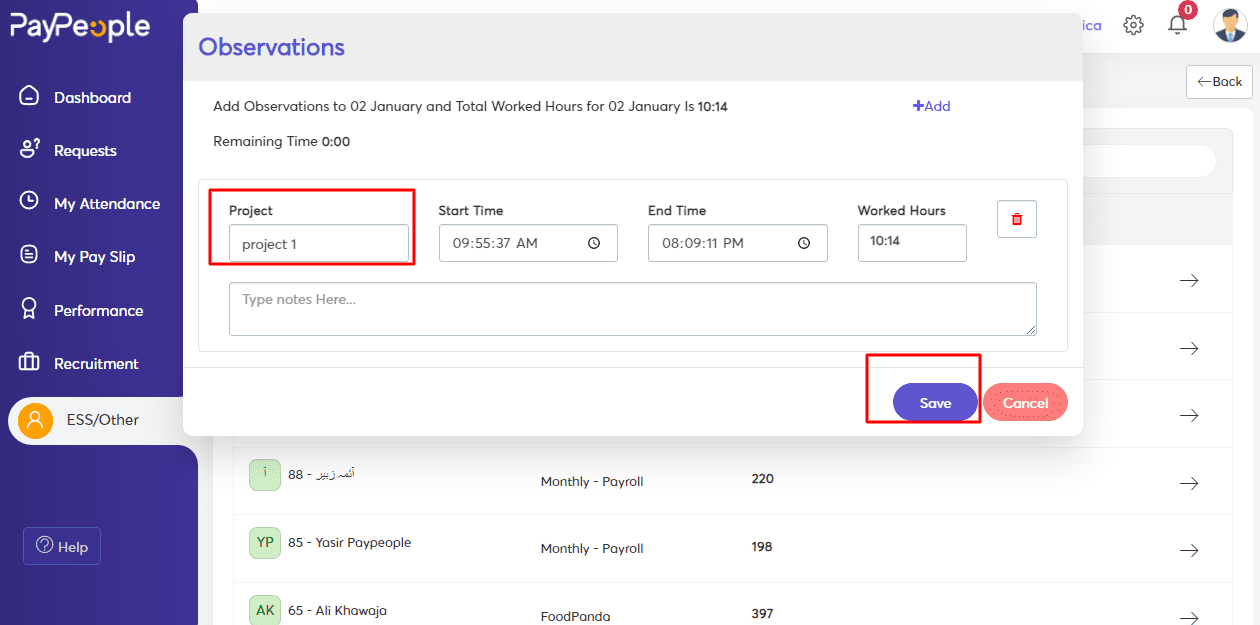 This represents the Timesheet Rejection.