This is a set of information, skills, abilities, and personal characteristics that help employees
perform better. Business planning and decision-making, for example, could be the competencies of a Product Manager. Written skills, awareness of the user's experience, and market awareness are all possible qualities for a technical writer.
Competencies can be assigned to Departments and Designations. You can use it as one of the
modules for performance evaluation once it's been tagged. Competencies can be assigned a
weighting, rated, and included in an appraisal cycle.
Adding Competencies
Tagging Competencies
Including Competencies as a part of the Appraisal Cycle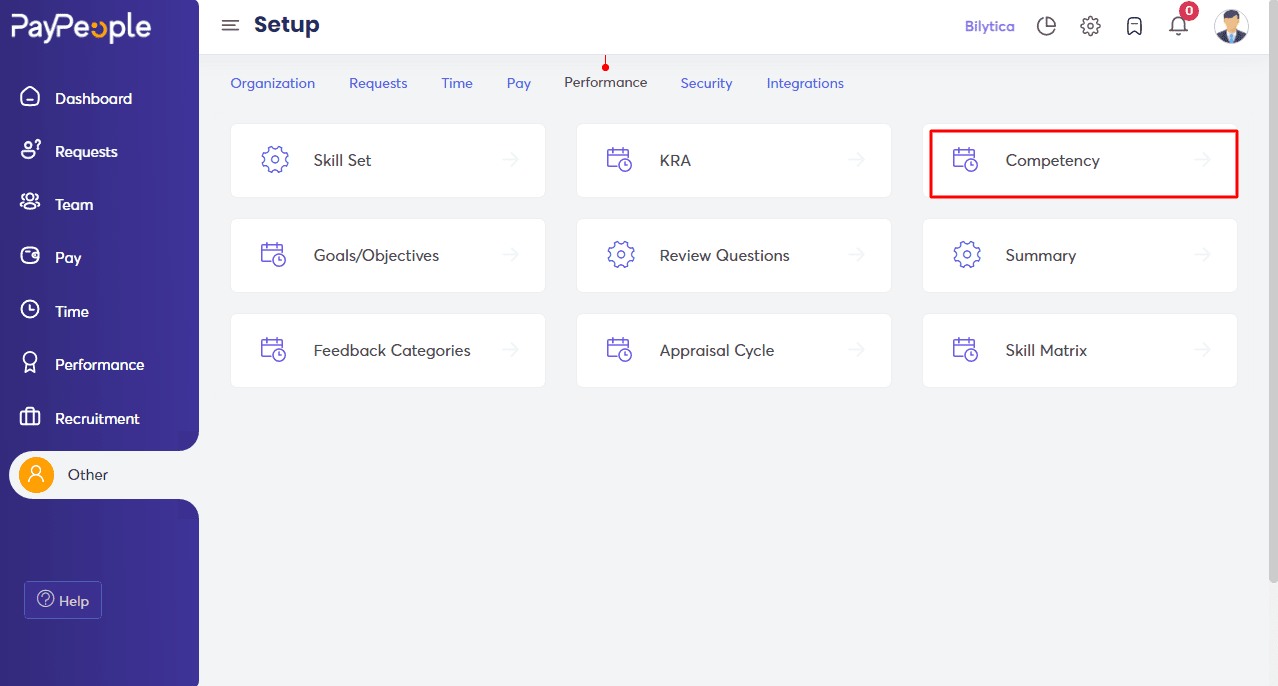 How to Add Competency? #
Go to Performance > Settings > Competency.
Click Add Competency.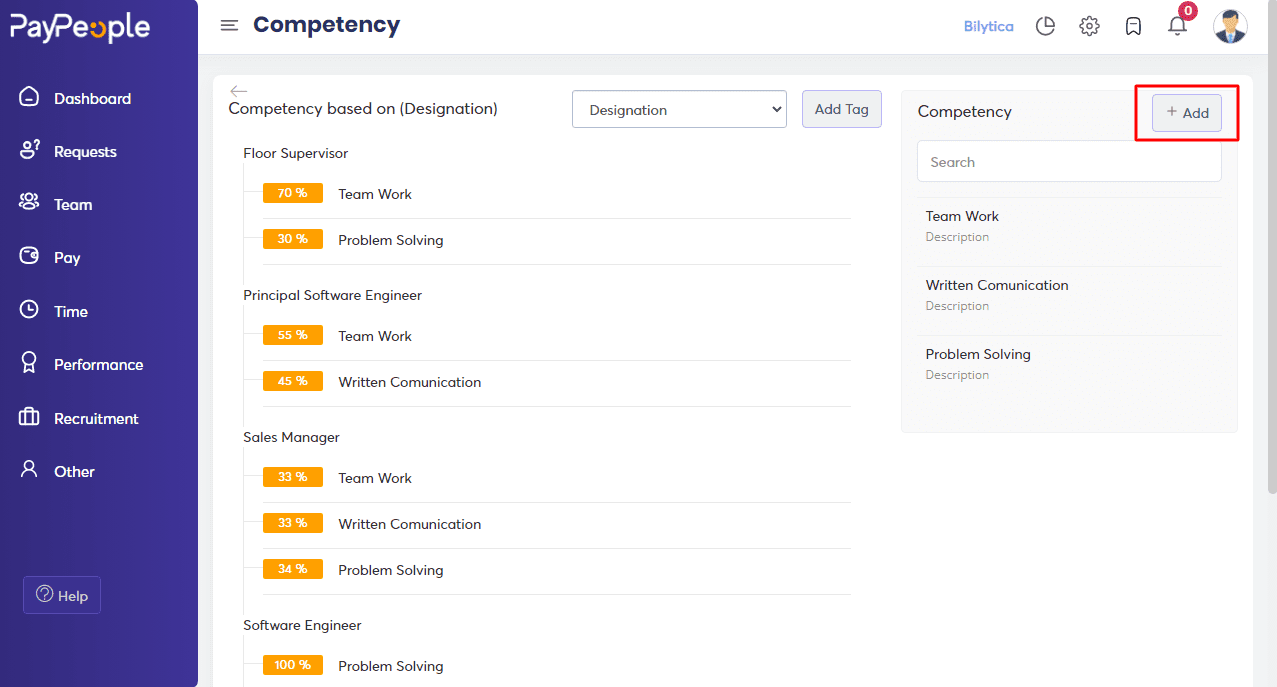 Give a title and description.
Click Save.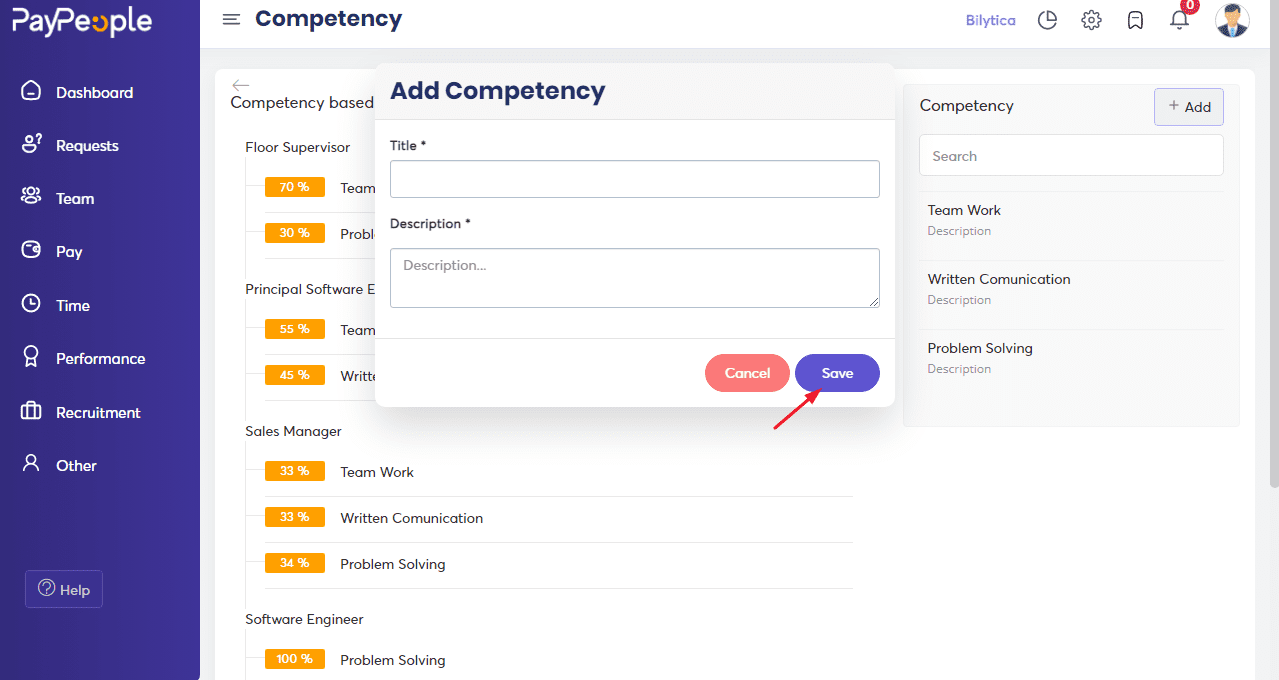 How to Tagging Competency? #
Select whether the Competency should be tagged based on Department, Designation
from the drop-down.
Click Tag Competency.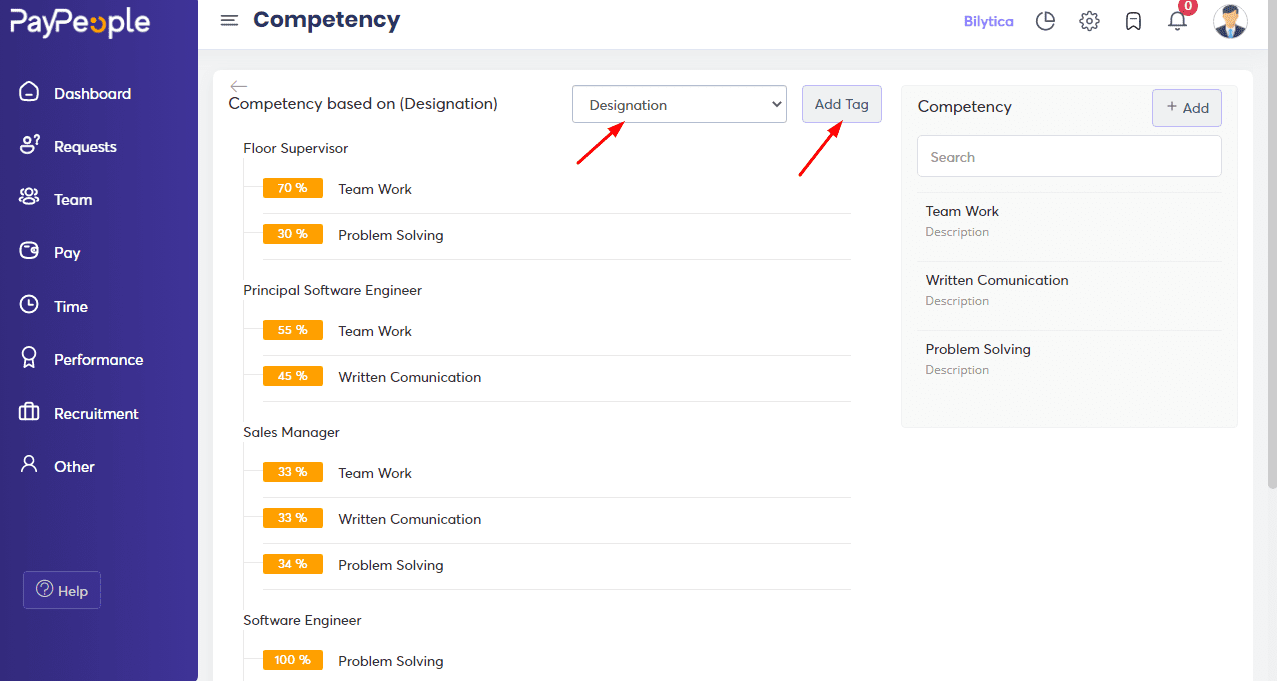 Select the designation.
Under the Competency List, click on Competency and enter the weightage.
Ensure that the total weightage of the selected competencies does not exceed 100%.
Click Save.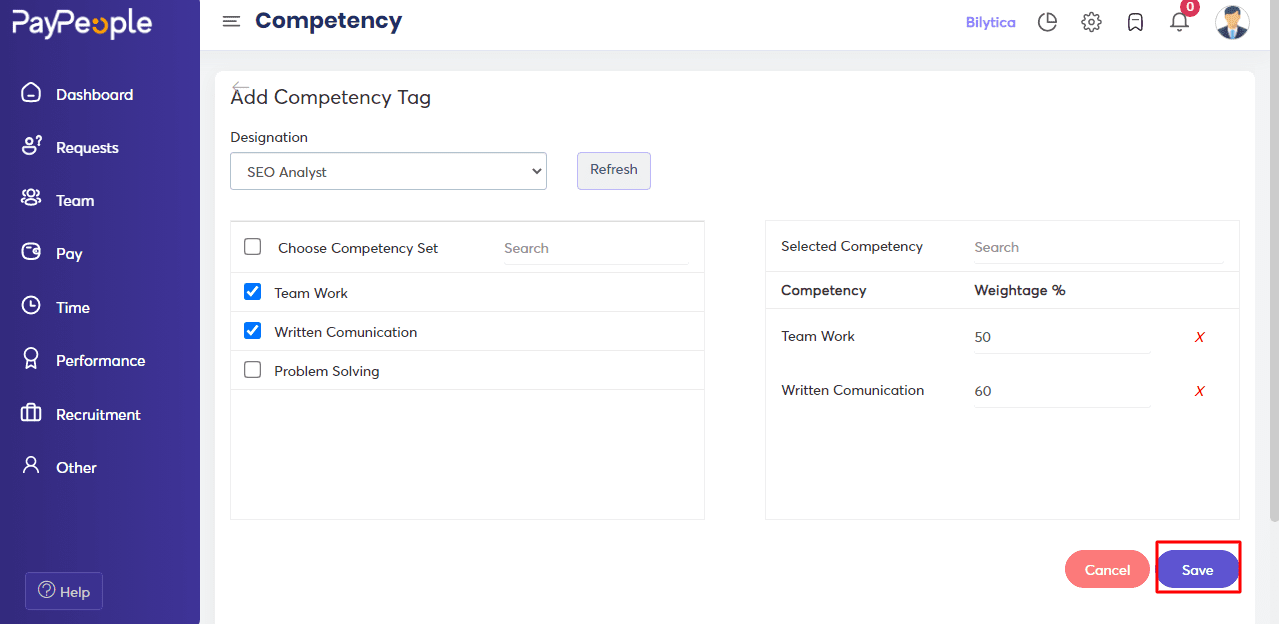 How to Tag Competencies to Specific Employees? #
To tag competencies to a specific employee,
Go to Performance > Teammates > Team.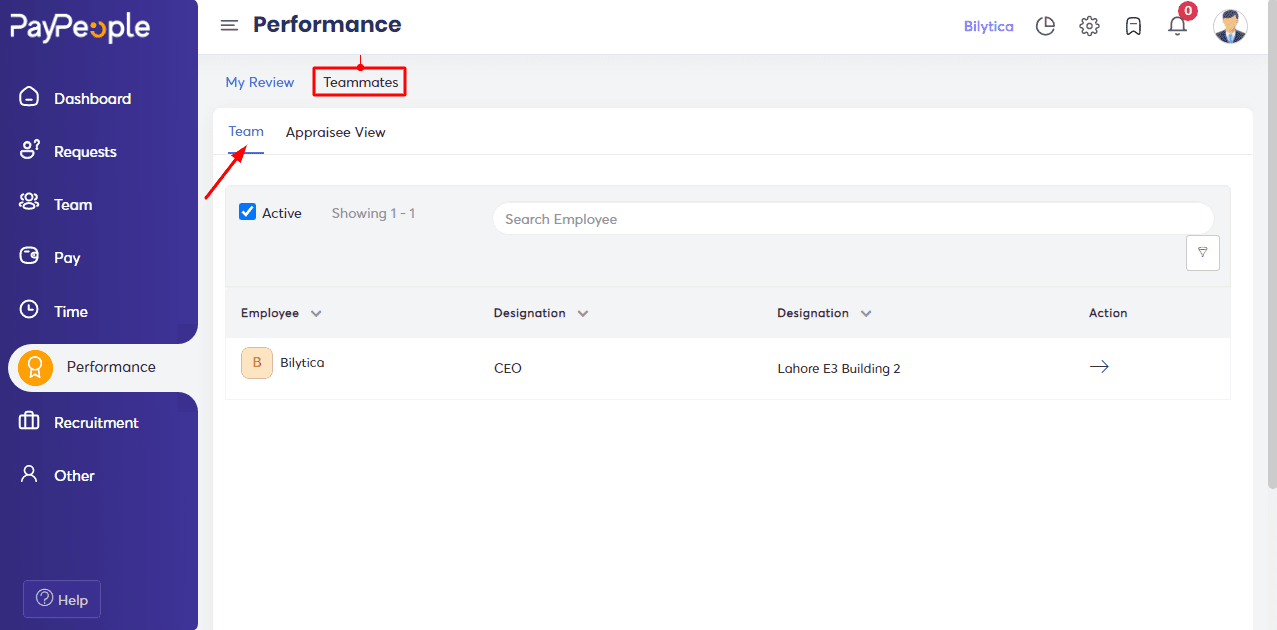 Select the employee from the list.
Go to the Competency tab.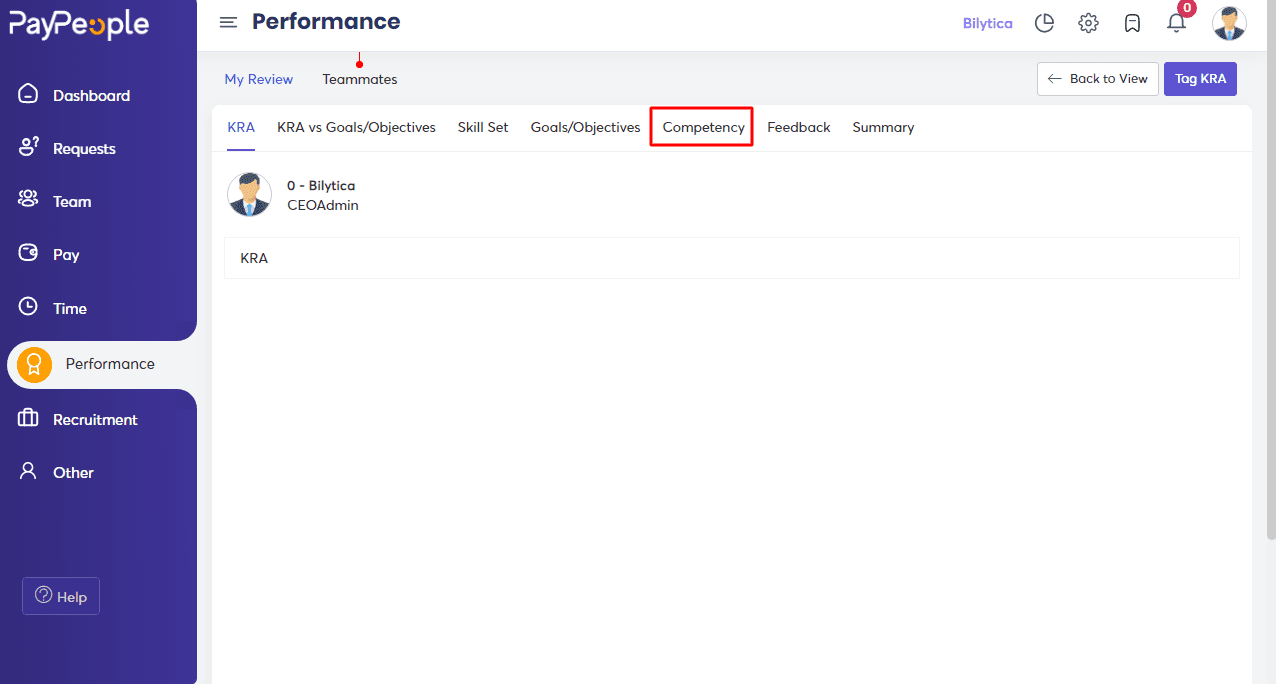 Click on Tag Competency
Select Competency Name.
Click on the save button.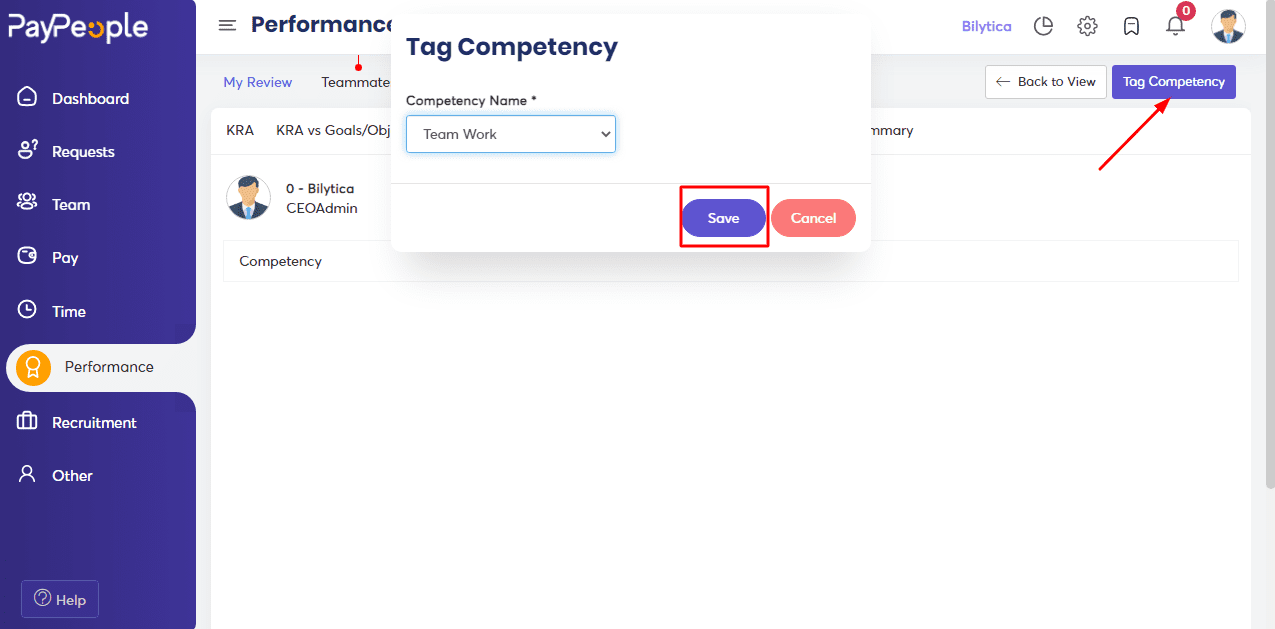 How to Include Competency as a part of the Appraisal Cycle? #
Go to Performance > Settings > Appraisal Cycle > Add.
Click on  "Create a New".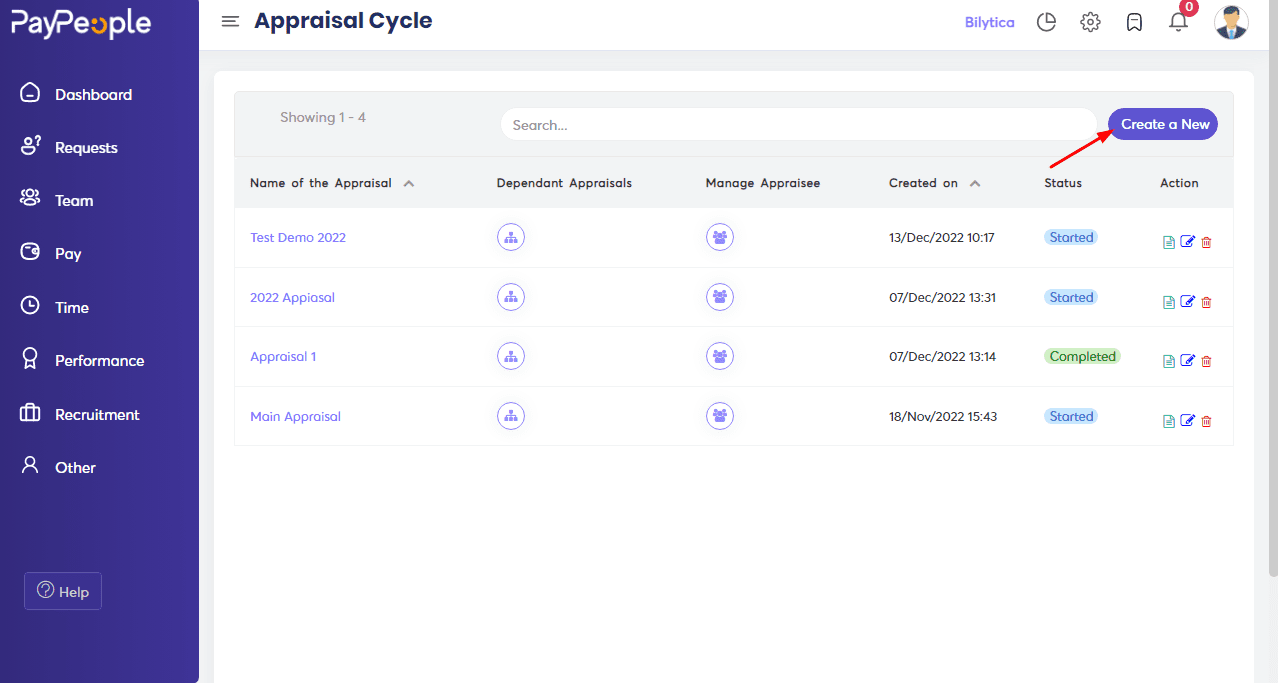 Enter the required details like Name, Appraisal Cycle period, process period, etc.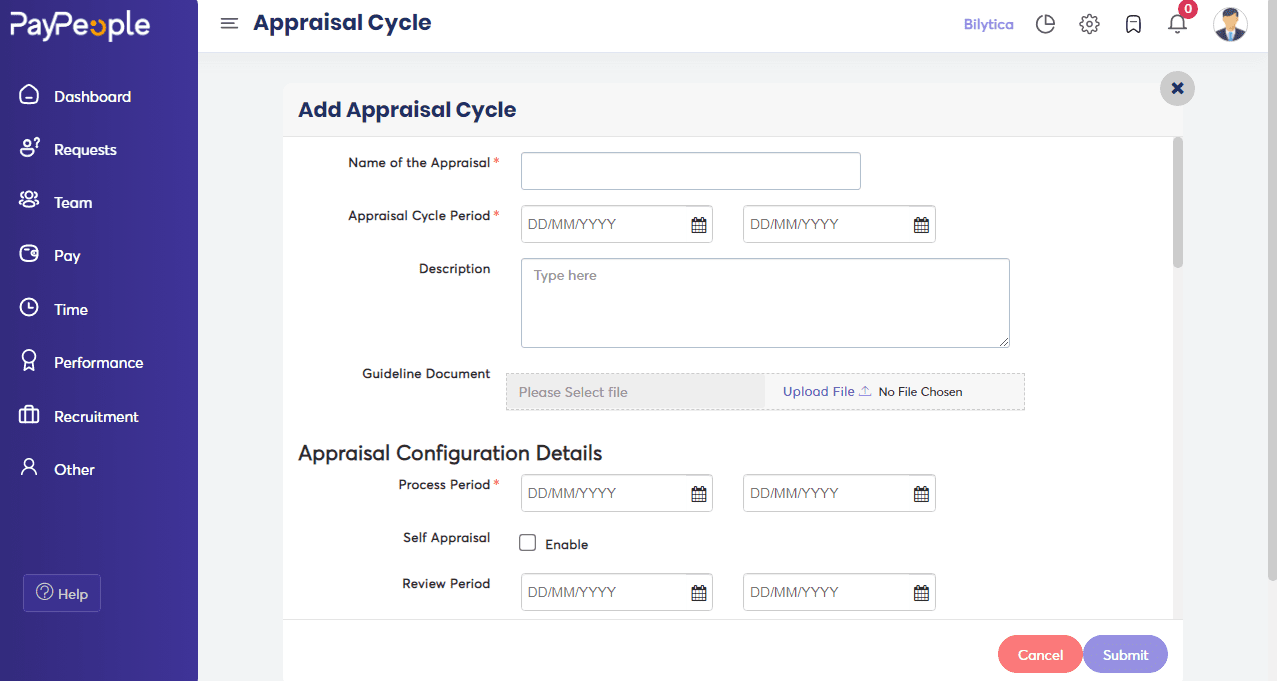 Under Module(s) to be included, select Competency.
Enable Set Module Weightage if required.
Give the required weightage for the competency.
For example, if you've specified Goal and Competency as modules to include, you can
determine how much weight KRA and Competency should receive. This option helps define the
relevance of a module by assigning different weights to it. Goals, for example, are given more
weight in specific organizations than competencies. It is possible to determine which module
should be given priority by using this option.
When an appraisal cycle is started, the rating will be supplied for the modules selected
according to the weightage that is established (by Self/Multi-Rater/Reviewer as
configured in the cycle).