Our Key Result Areas are the tasks you must complete in order to fulfill your obligations and meet your business objectives. Make sure your KRAs are detailed, measurable, and easy to understand. A good KRA outlines the position's continuing tasks as well as the objective and benefits of carrying them out. KRAs, together with other modules such as Goals and Skillsets, can be used to track performance. KRAs can be made and mapped to departments and job titles.
● Adding KRAs
● Tagging KRAs
● KRAs Vs Goals
How to Add KRAs? #
To add a KRA and map it to a Department or Designation:
From your home page, go to Setup -> Performance -> KRA.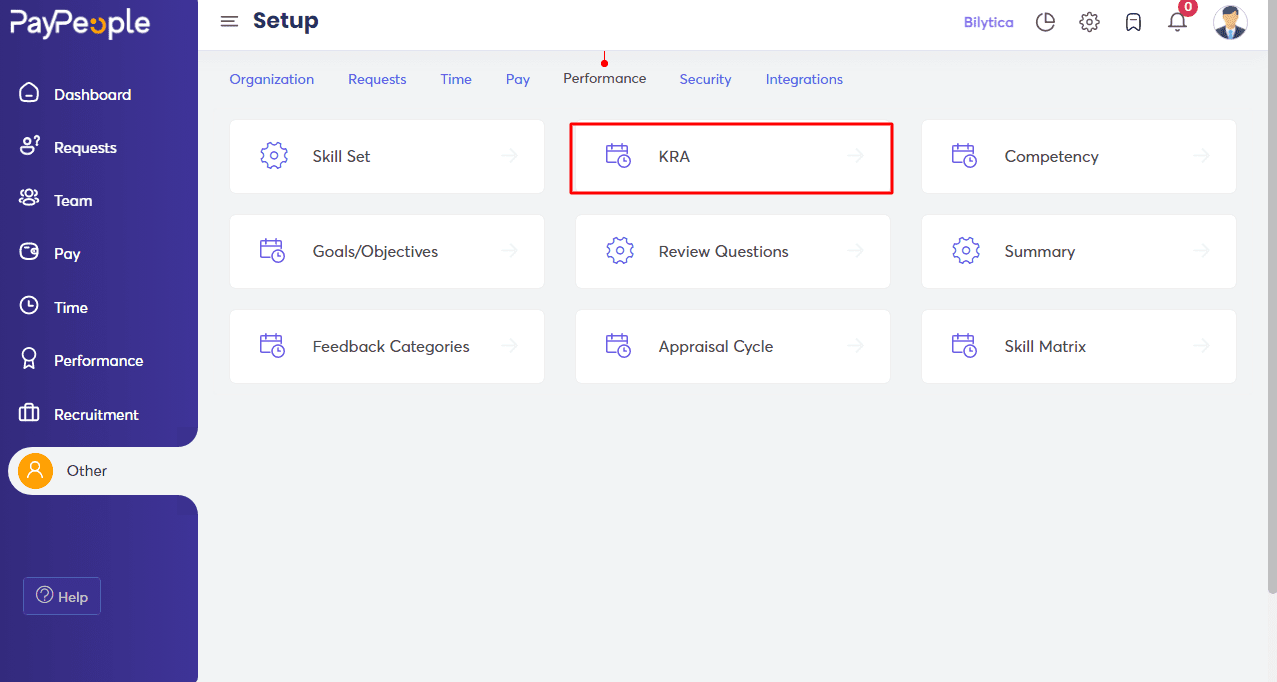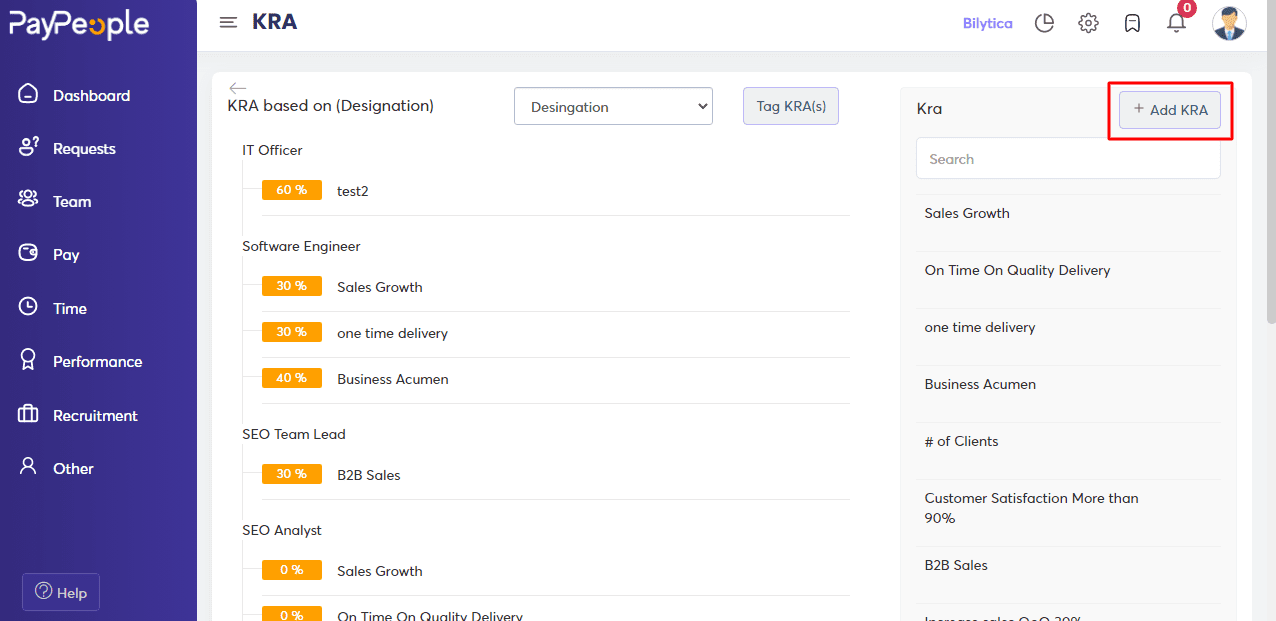 Enter the KRA name and description.
Click on Save.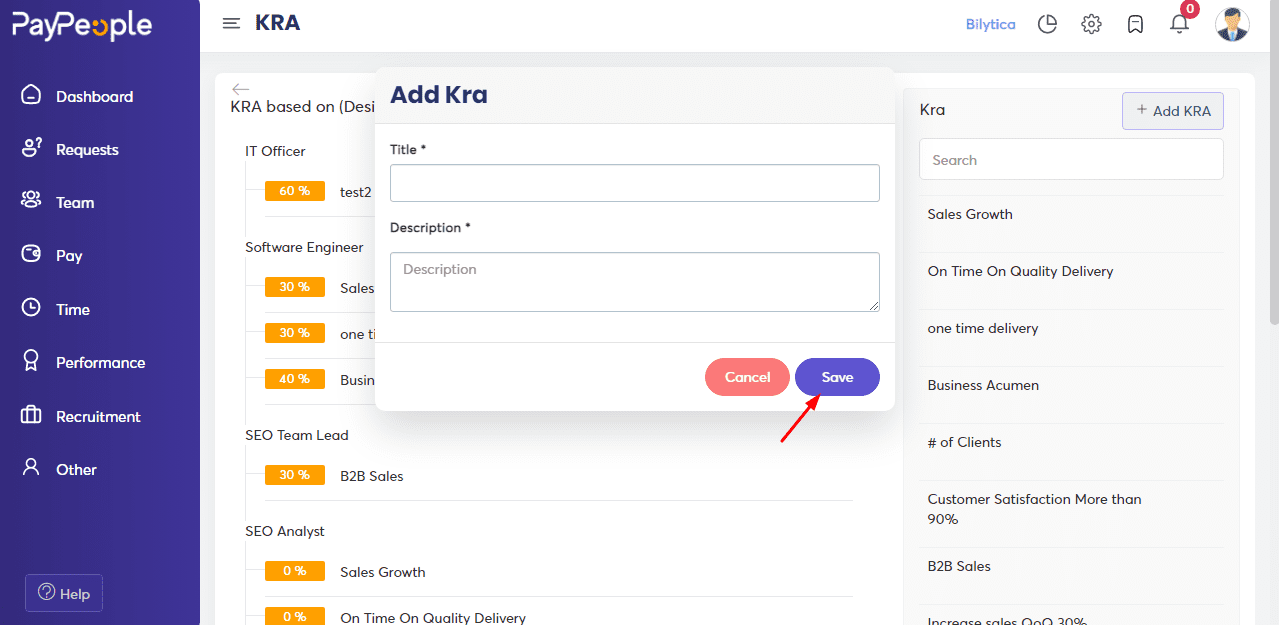 How to Tagging KRAs? #
Select Department or Designation from one of the drop-down options.
Click on Tag KRA.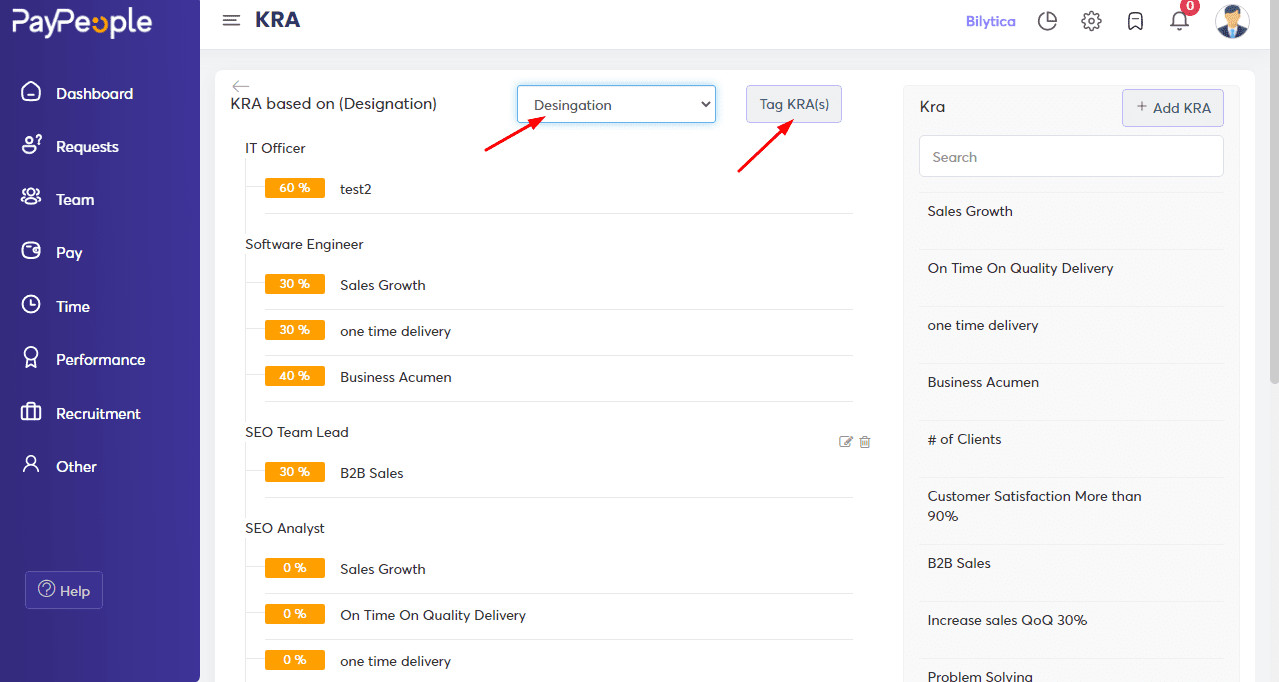 Select the KRA and give the corresponding weightage. Ensure the total weightage of the selected KRAs does not exceed 100%.
Click on Save.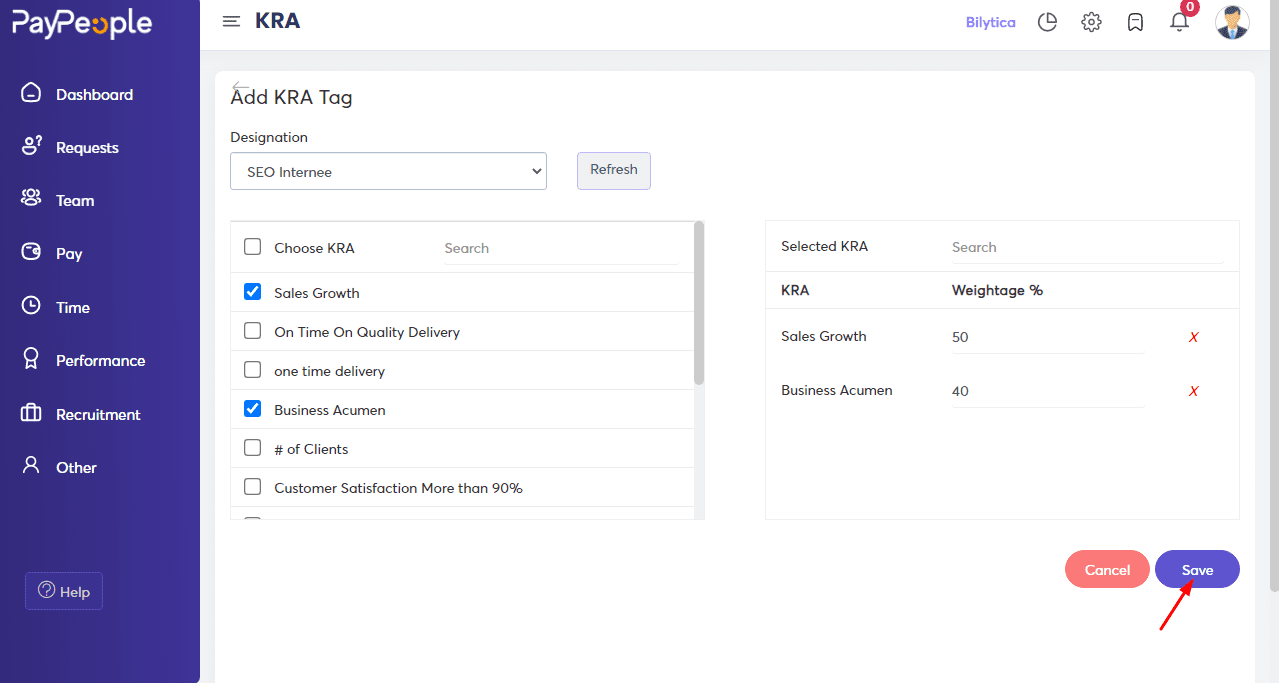 Now, a KRA has been added. Employees will be able to see the KRAs that are available to them if authorization has been granted. Following the methods outlined below, they can tag themselves.
Go to Performance > My Review > KRA.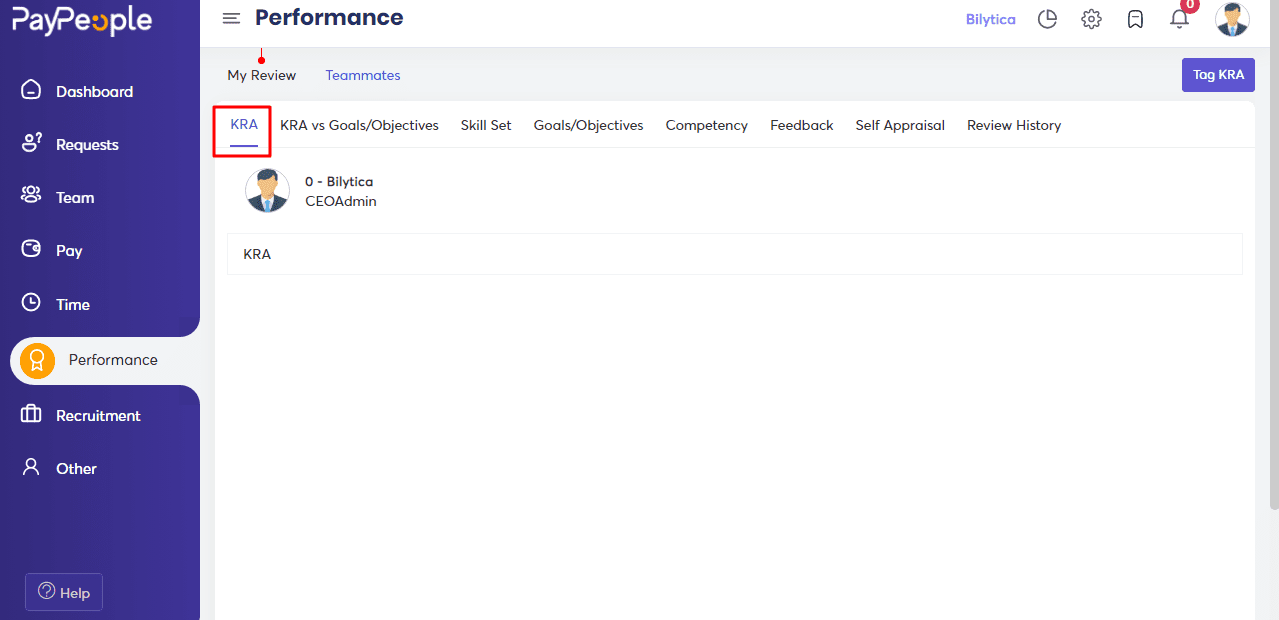 Click on Tag KRA, select the KRA, and click on Save.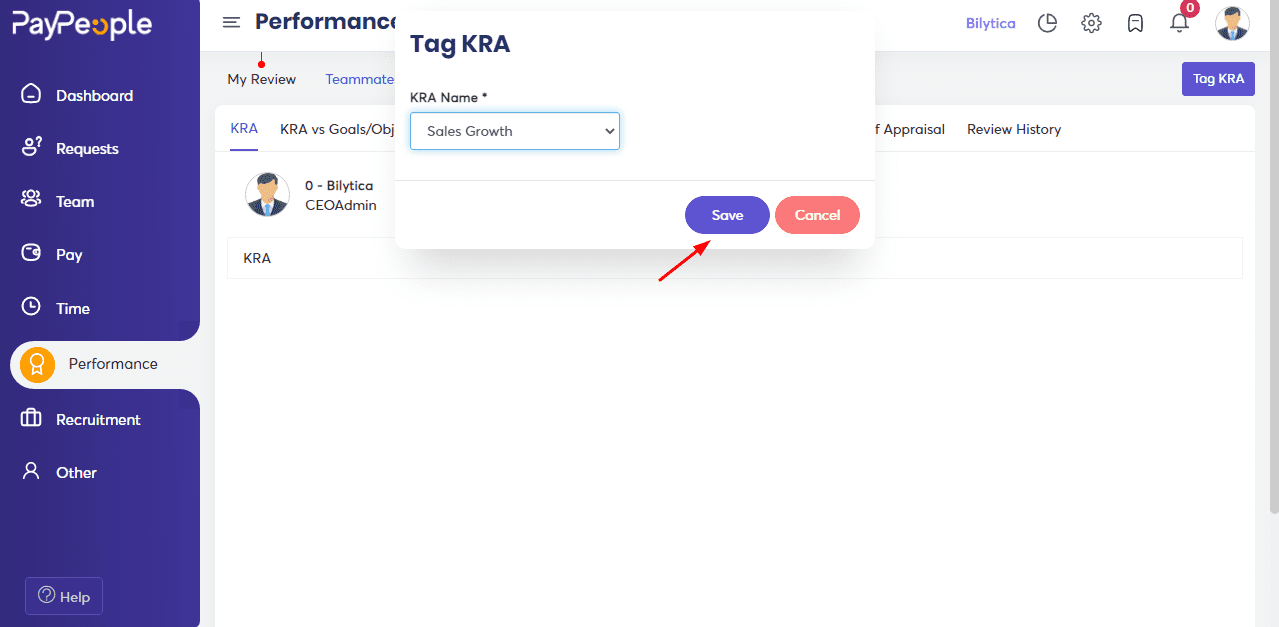 KRAs Vs Goals #
You may rate the KRAs individually or use the KRA vs Goals module to map Goals to the KRAs
and rate the Goals. You have the option of choosing the approach you want to use.
Under the In my Review tab, the selected KRA will be listed. If KRA vs Goals is chosen, users can click Add Goals to these KRAs. If KRA vs Goals is selected, users can click Add Goals to these KRAs.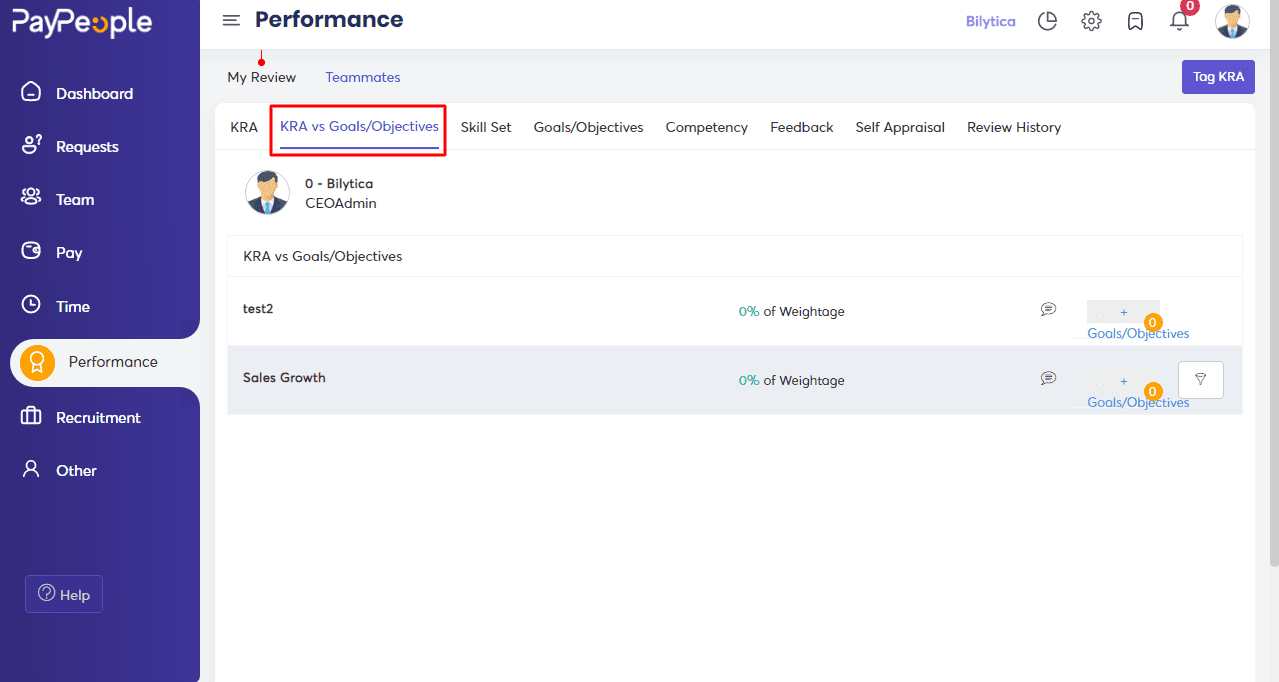 You may also utilize KRA vs Goals as a performance measurement tool as part of your Appraisal cycle.
Mapping and Unmapping goals #
Goals can be unmapped from one KRA and remapped to another.
Click the ellipsis symbol next to the KRA to map goals.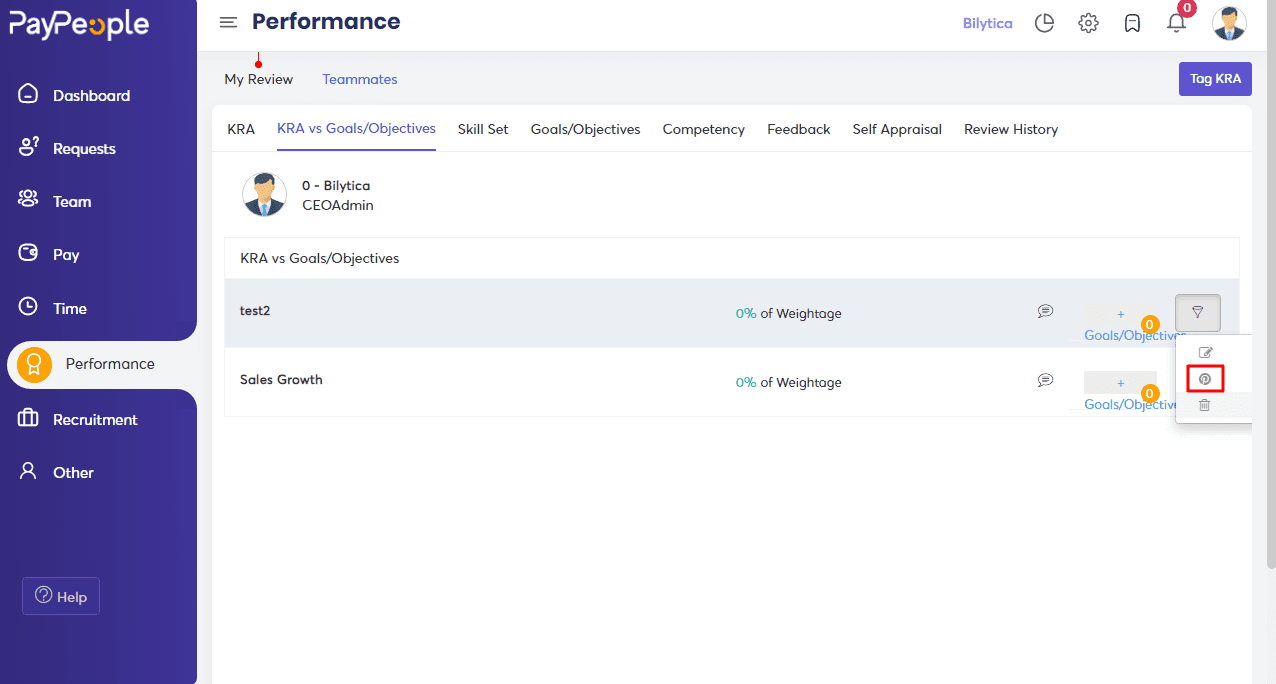 Choose whatever goals you want to associate with the KRA. It is possible to select multiple
goals.
Similarly, goals can also be unmapped.