How to View Payslips? #
You can view your payslips in a few simple steps.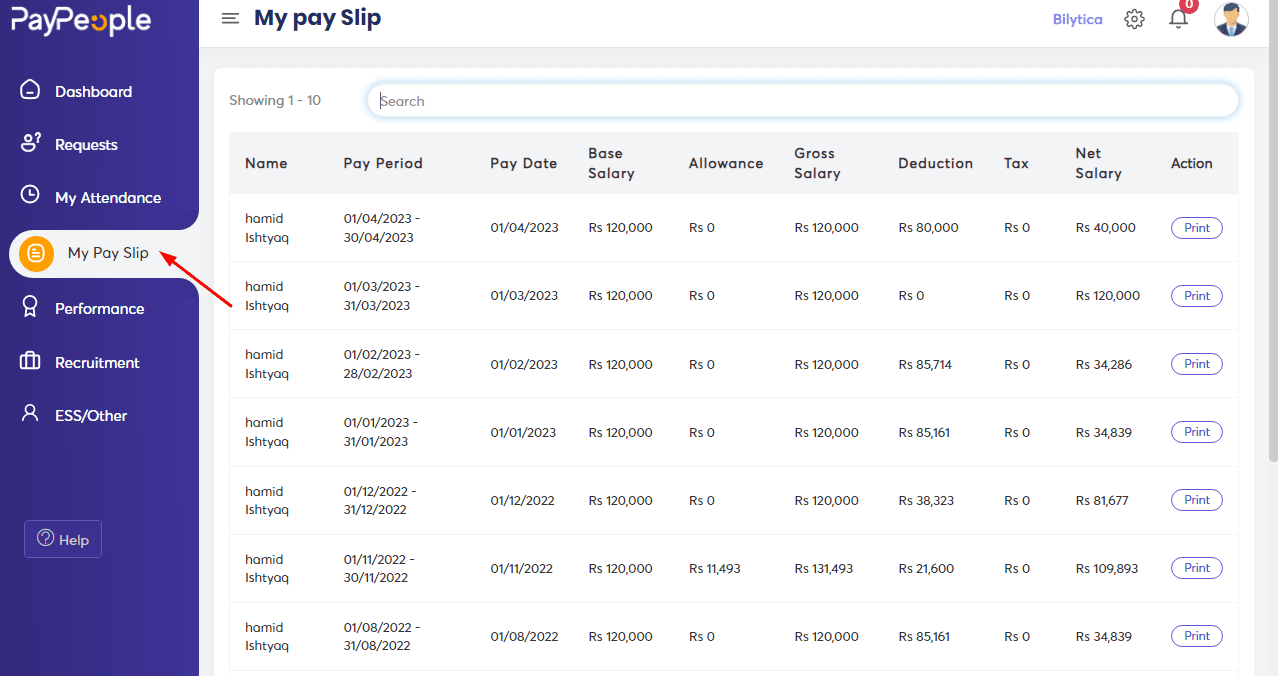 You can view here all information about the Pay period, Base Salary, Gross Salary Deduction, Tex, and Net Salary. Click on the Print button to view your Payslip.
Click on Export PDF to download your Payslip.