Goals are criteria for reaching desired outcomes. They act as performance targets and are crucial in determining employee efforts. A good objective should be SMART, which stands for Specific, Measurable, Achievable, Realistic, and Time-based. Let's look at how goals for an employee's performance evaluation can be added, accessible, and tracked.
How to Add Goals? #
From your home page, go to Performance > Teammates.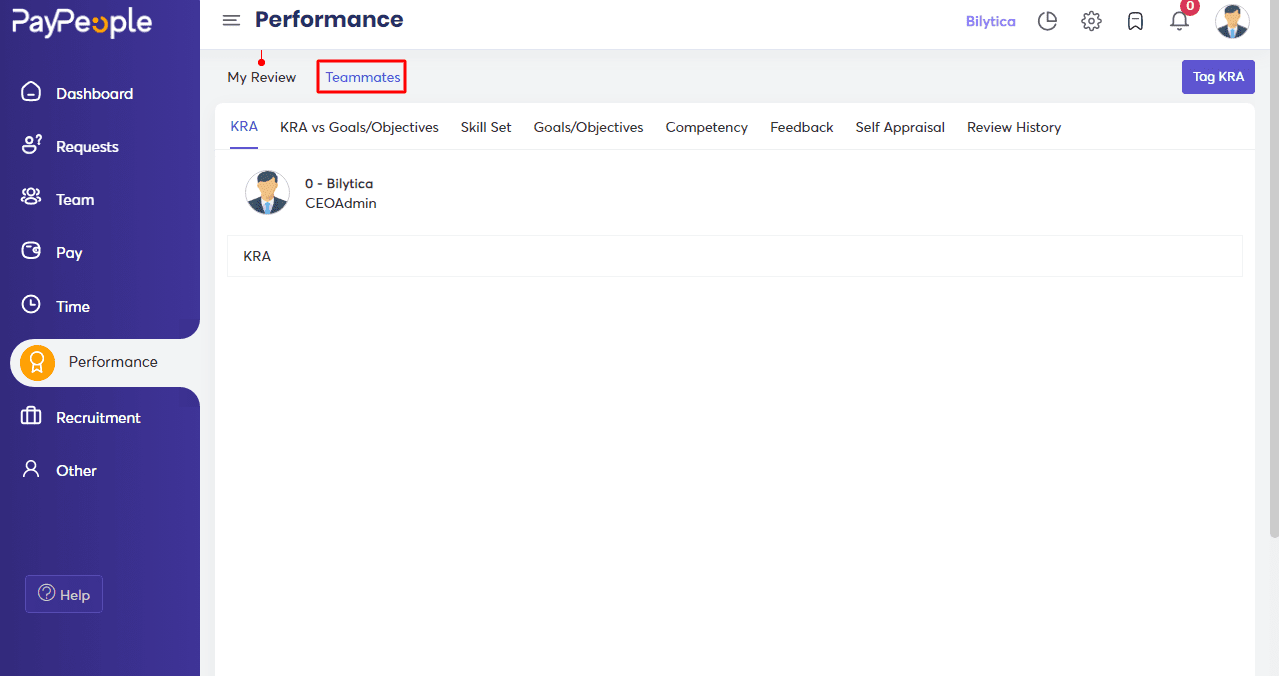 Under Team, click on the employee's name.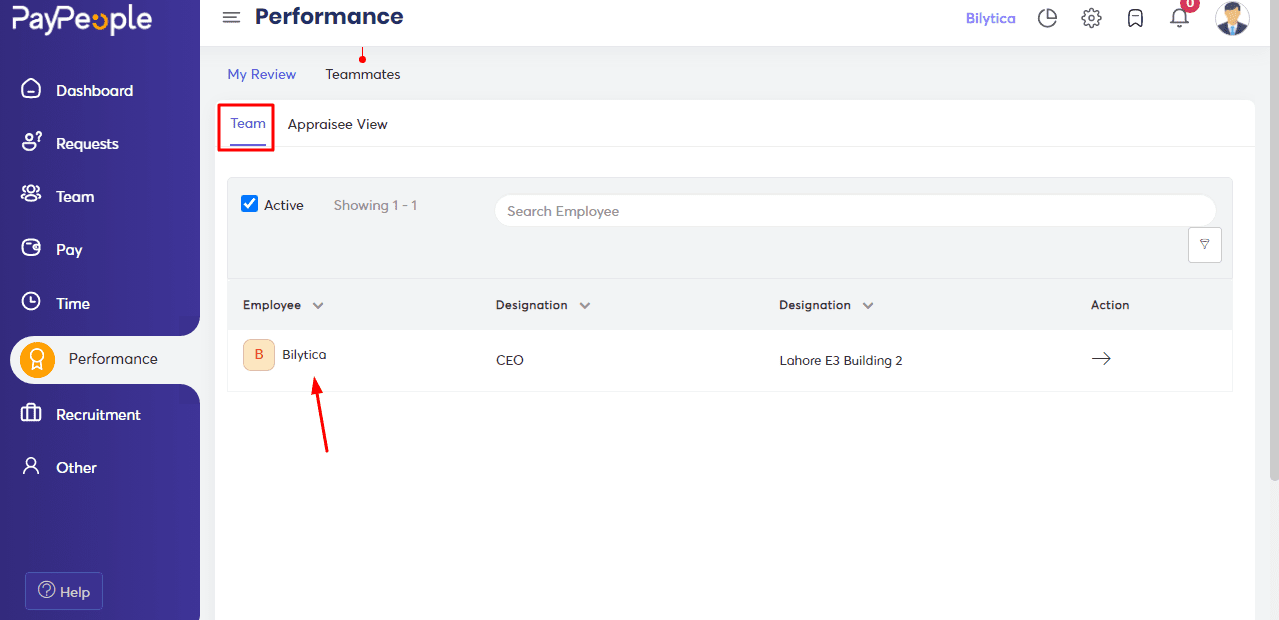 Go to the Goals/Objectives tab.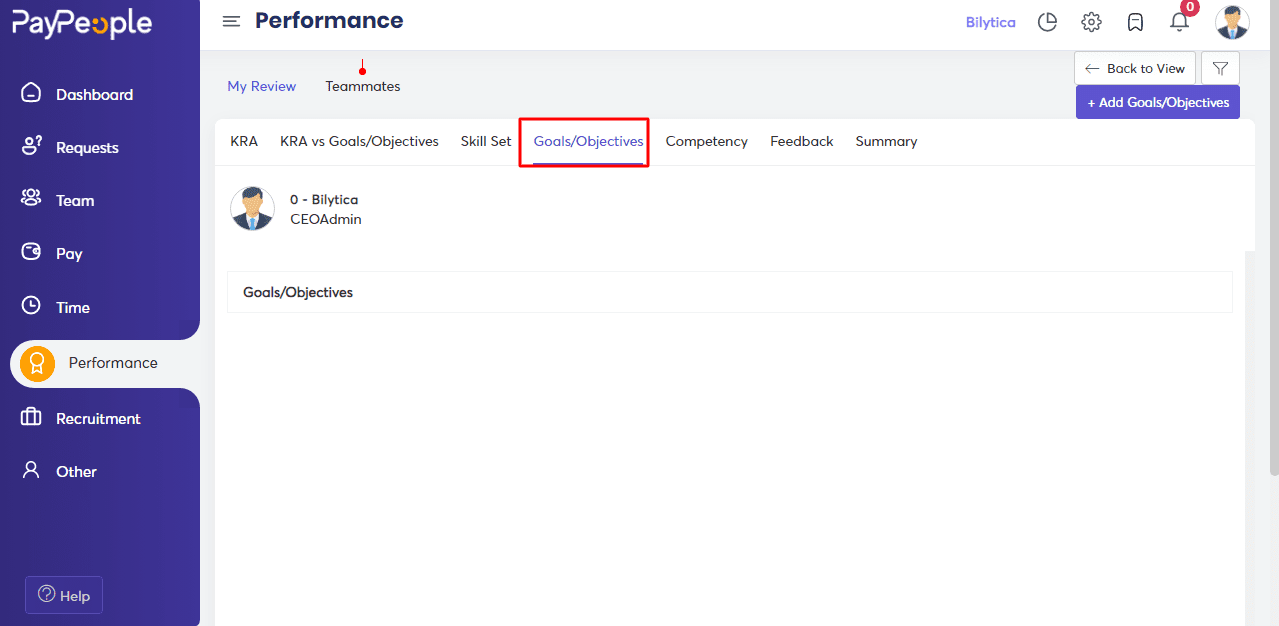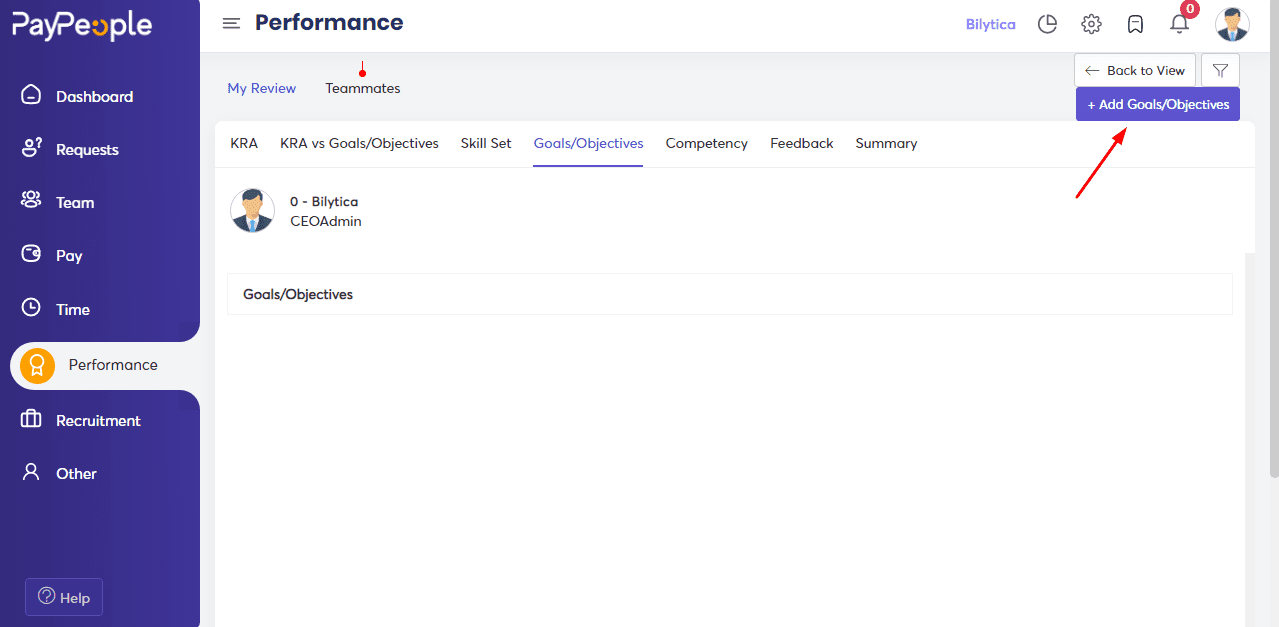 Enter the required details.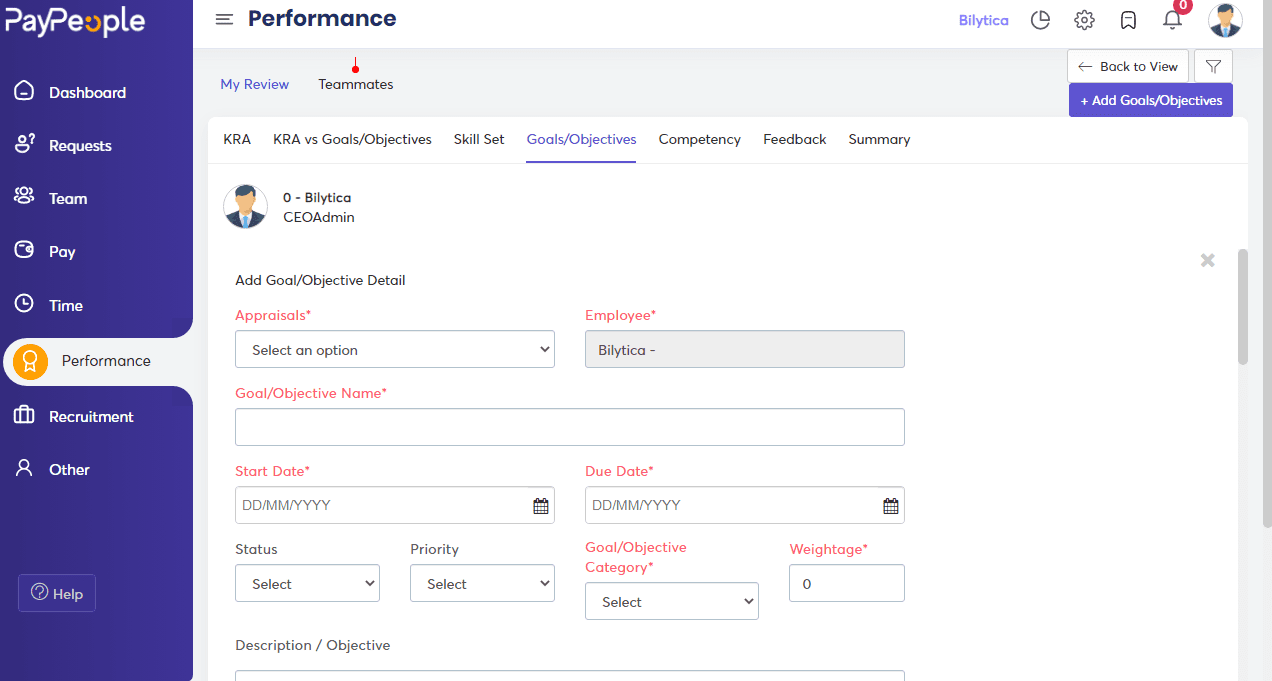 Goals can also have comments added to them. Simply click the pencil or trash icon to amend or delete the goal, respectively.
Employees can also add goals through Self Service > Goals > + Add Goals.