How to Mark an Attendance through PayPeople? #
Employee can mark his/her attendance from PayPeople Web App and Mobile App.
To Mark Attendance from Web App;

Go to Dashboard and Click on Clock In.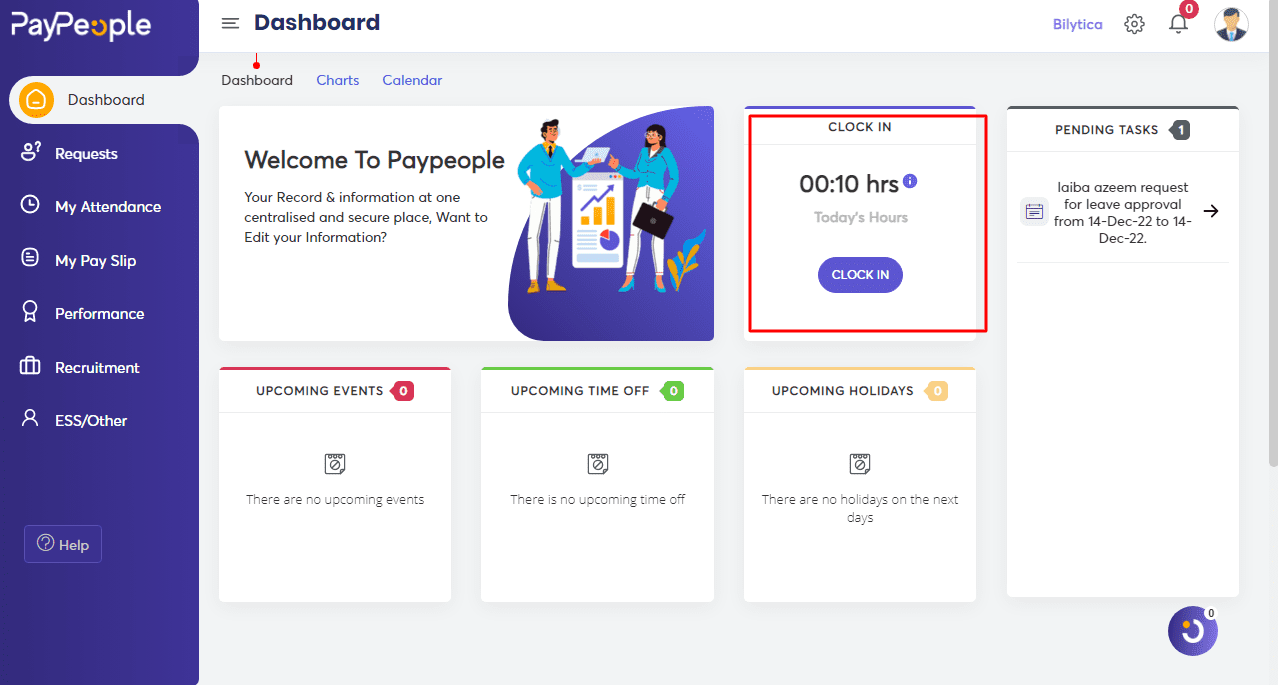 When shfit end you can check out using Clock Out Button.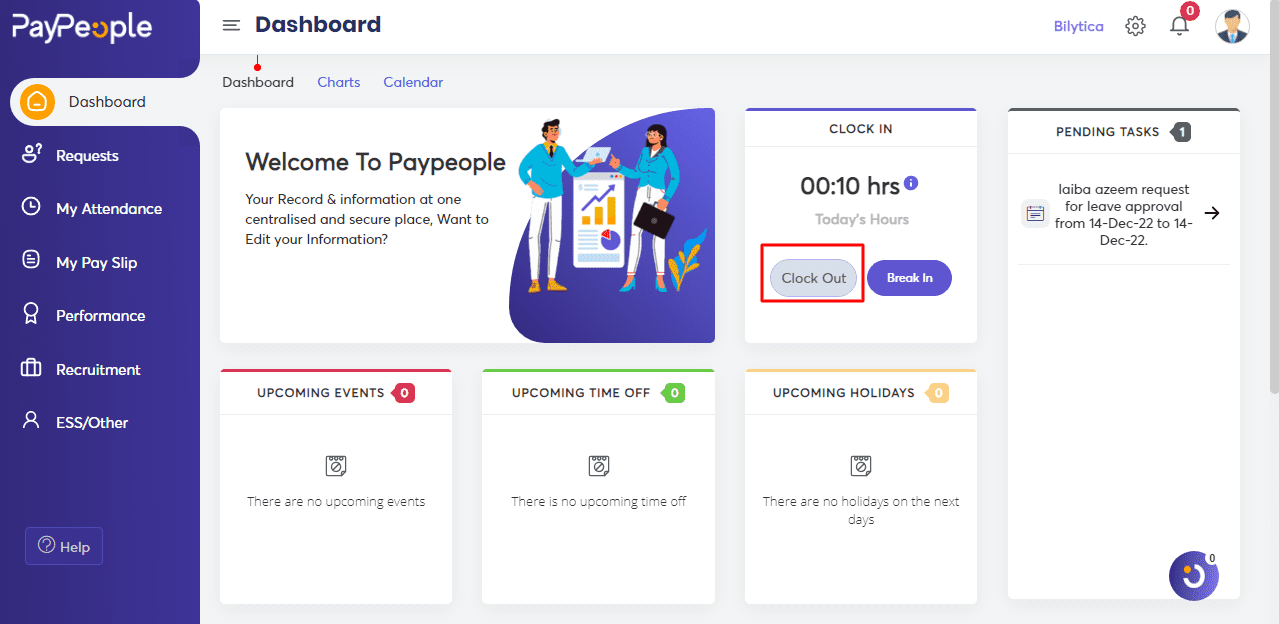 How to View an Attendance? #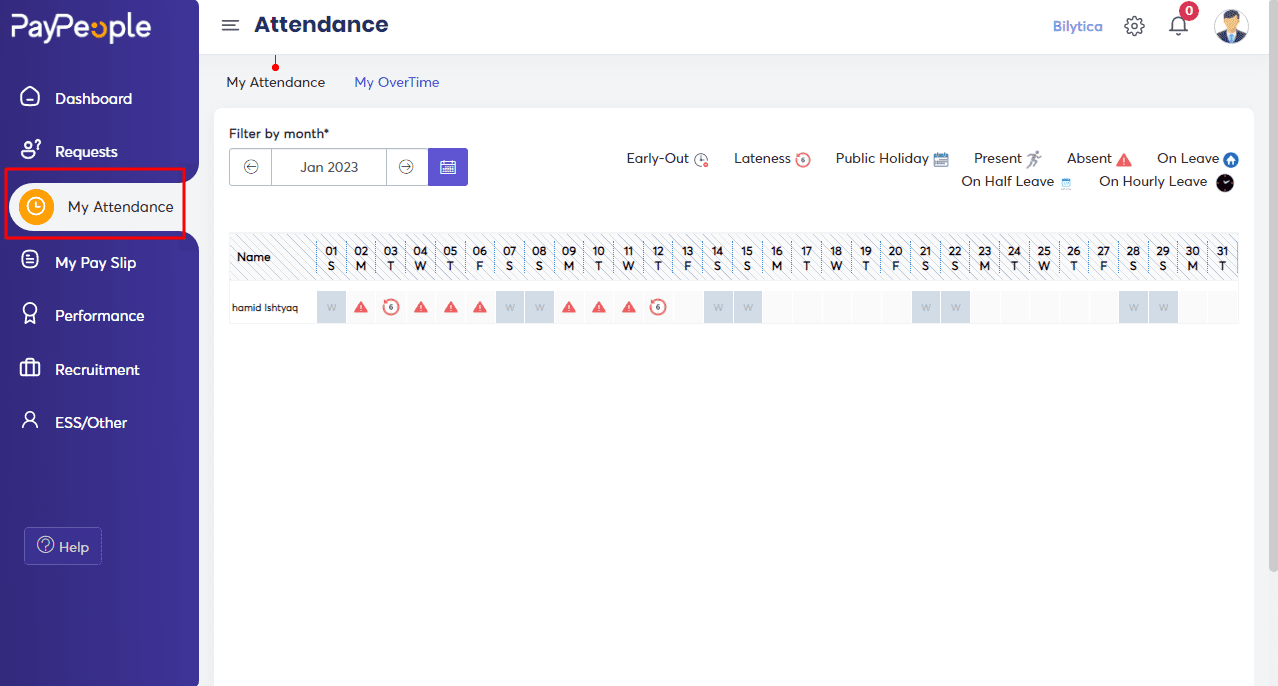 Here you can see your attendance according to the current day—different types of signs marked against the day according to a kind of attendance.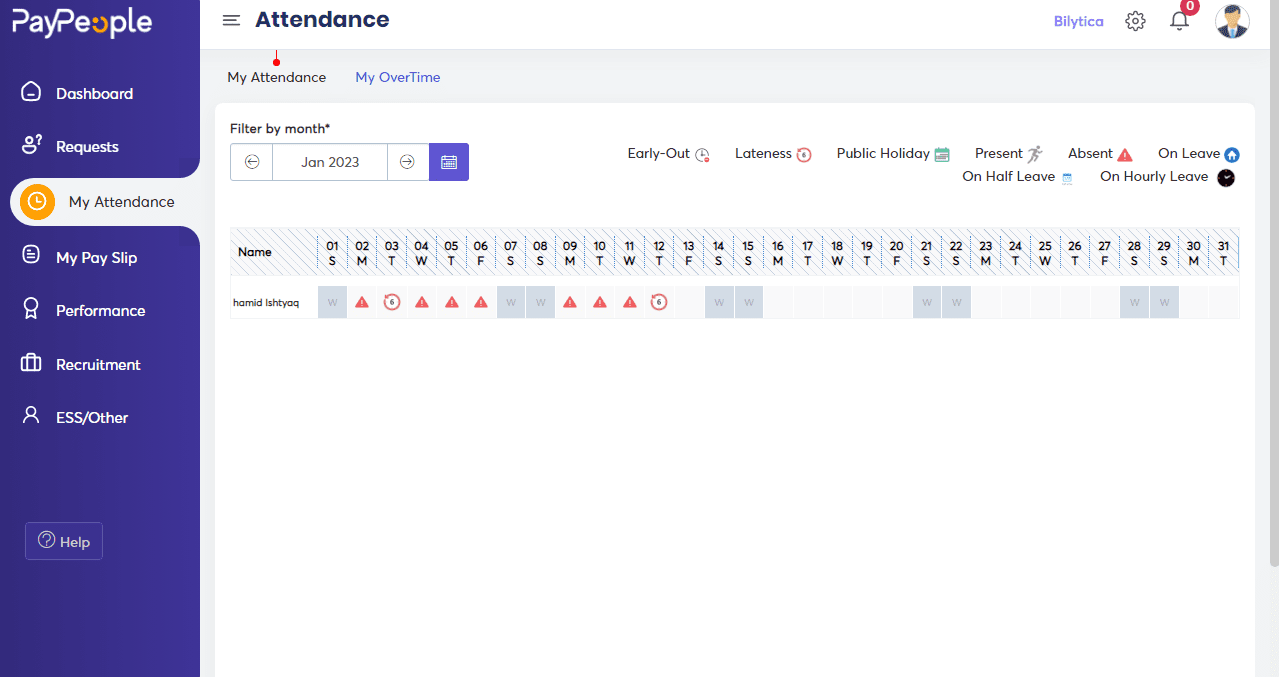 How to Filter Attendance? #
You can Filter the attendance according to Location, department, and Designation.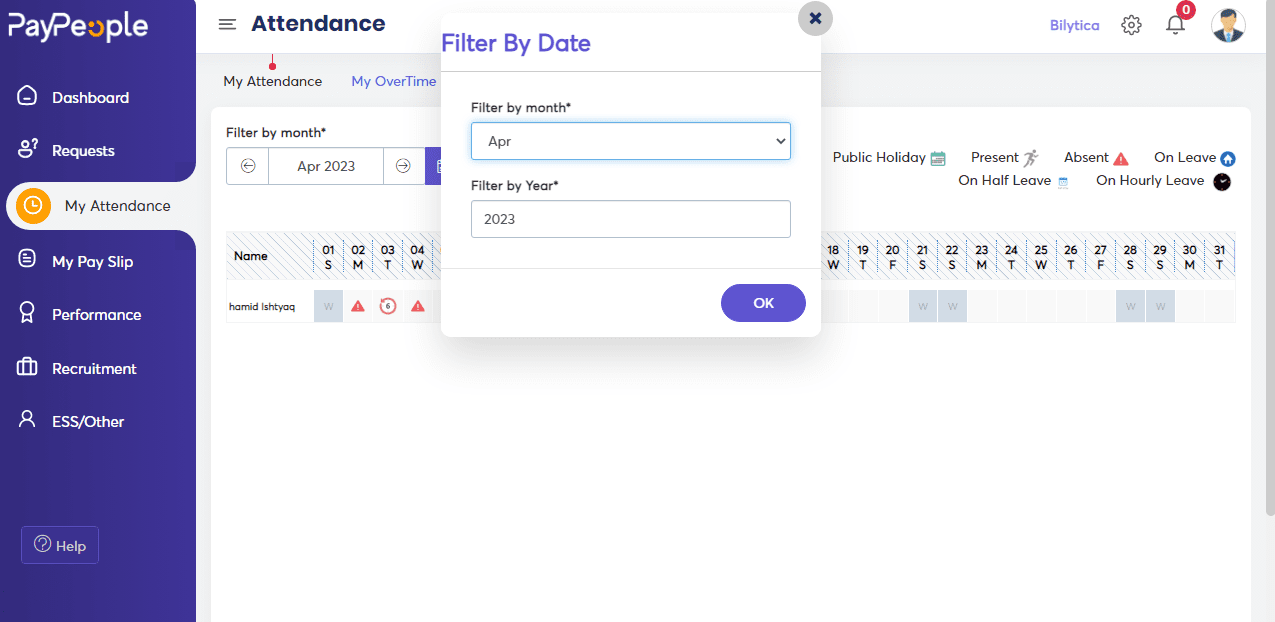 Attendance Detail #
You can see your clock-in and click-out activity by select the symbol representing the Attendance Status.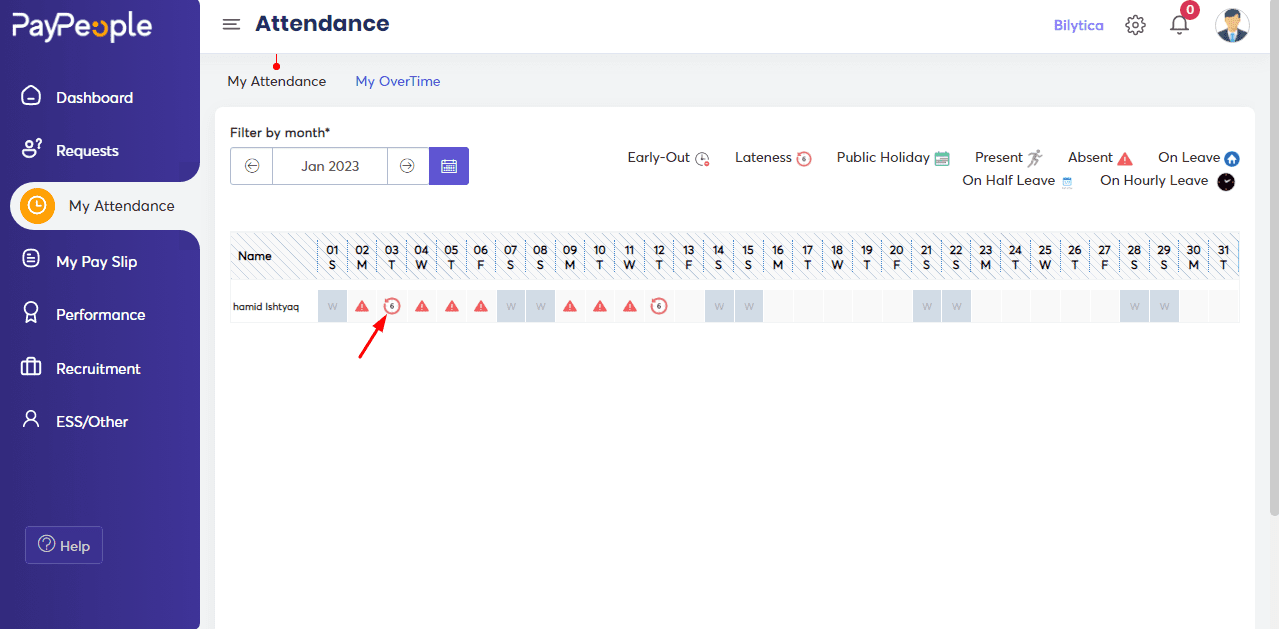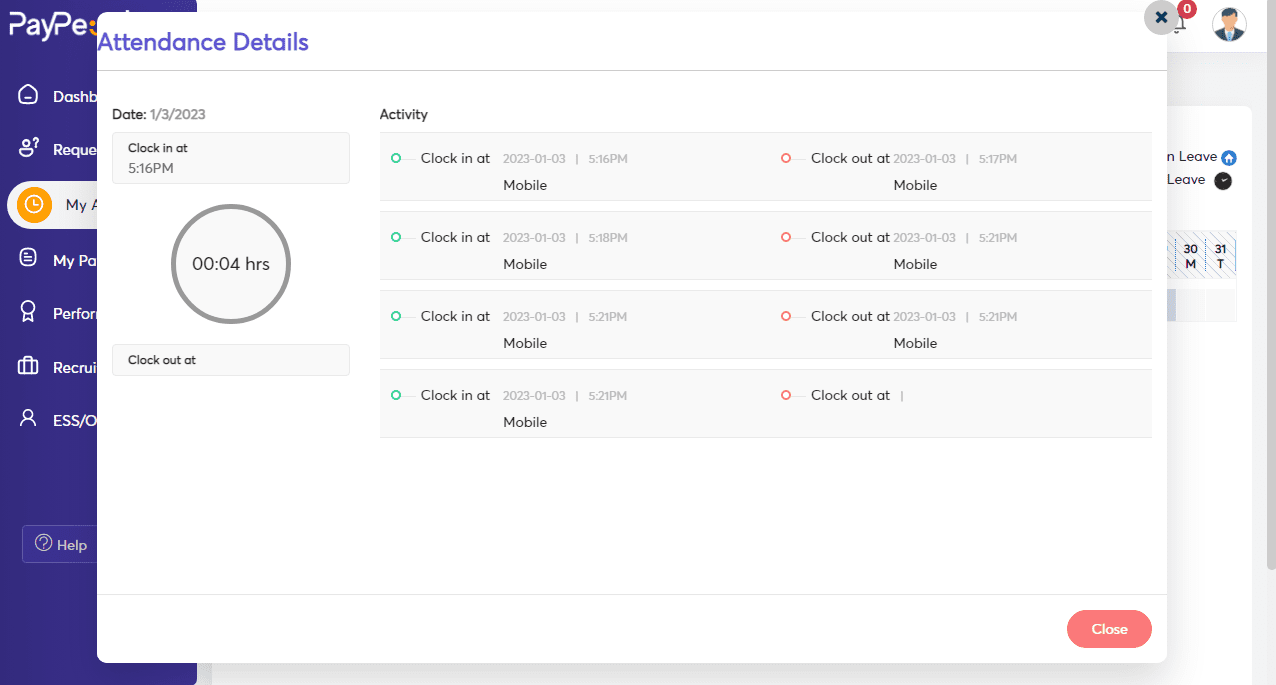 How to check Overtime? #
In My Attendance you can your overtime of the month.
Go to My Attendance  > My Overtime.