It's a feature you can include in your appraisal cycle that allows employees to answer questions
about their job, performance, and overall work environment.
How to add and manage Review Questions? #
 To add and manage review questions, navigate to Setup > Performance > Review Questions.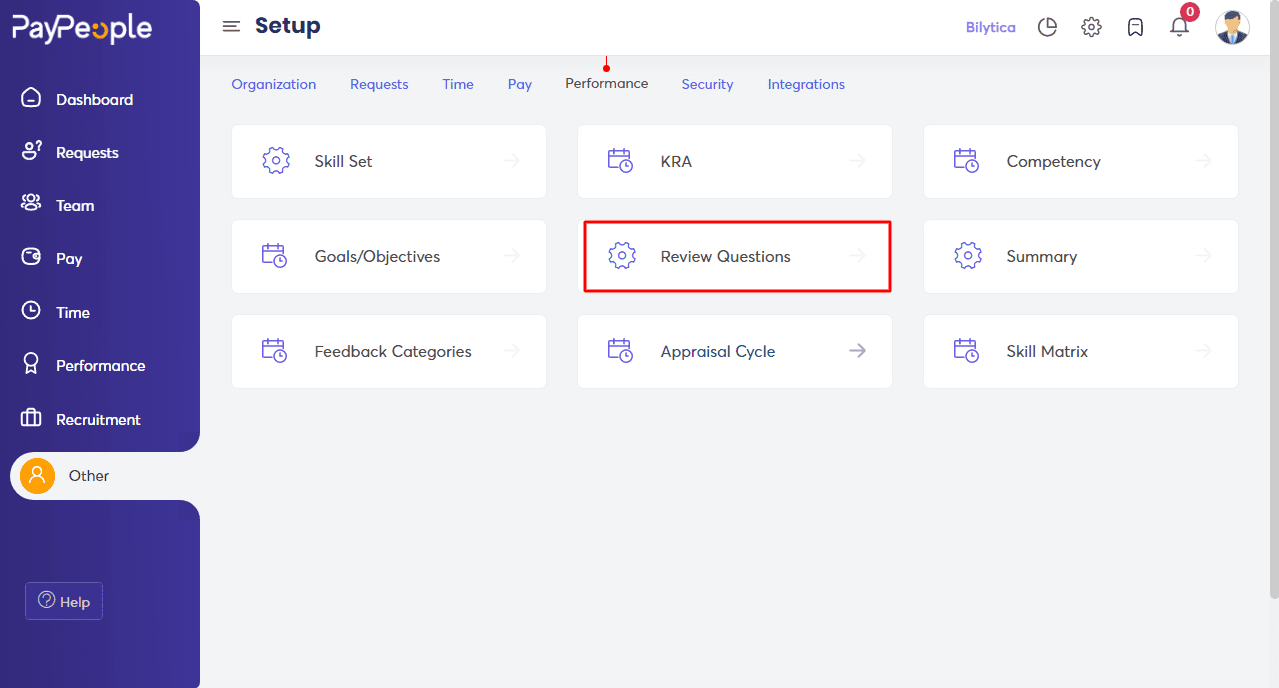 To add your questions, click + Review Questions.
They will all appear in the upper right corner under the Question Catalog as you add
questions.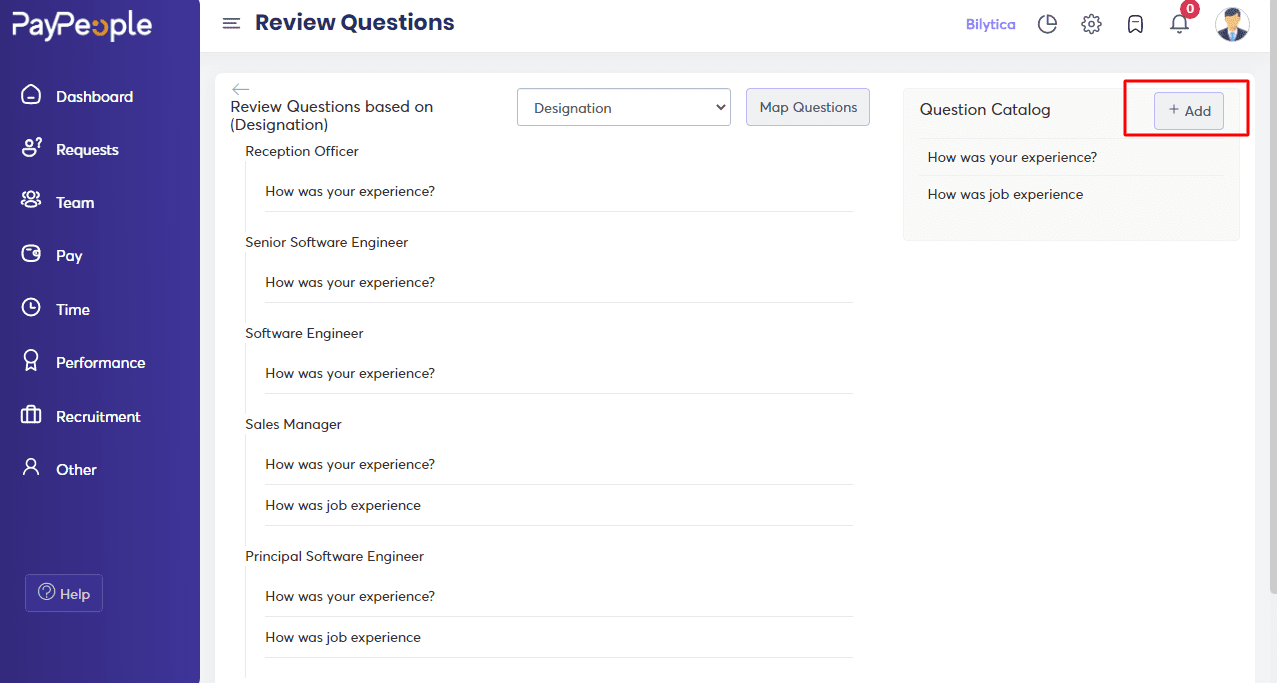 By clicking +Add, you can rapidly add more questions.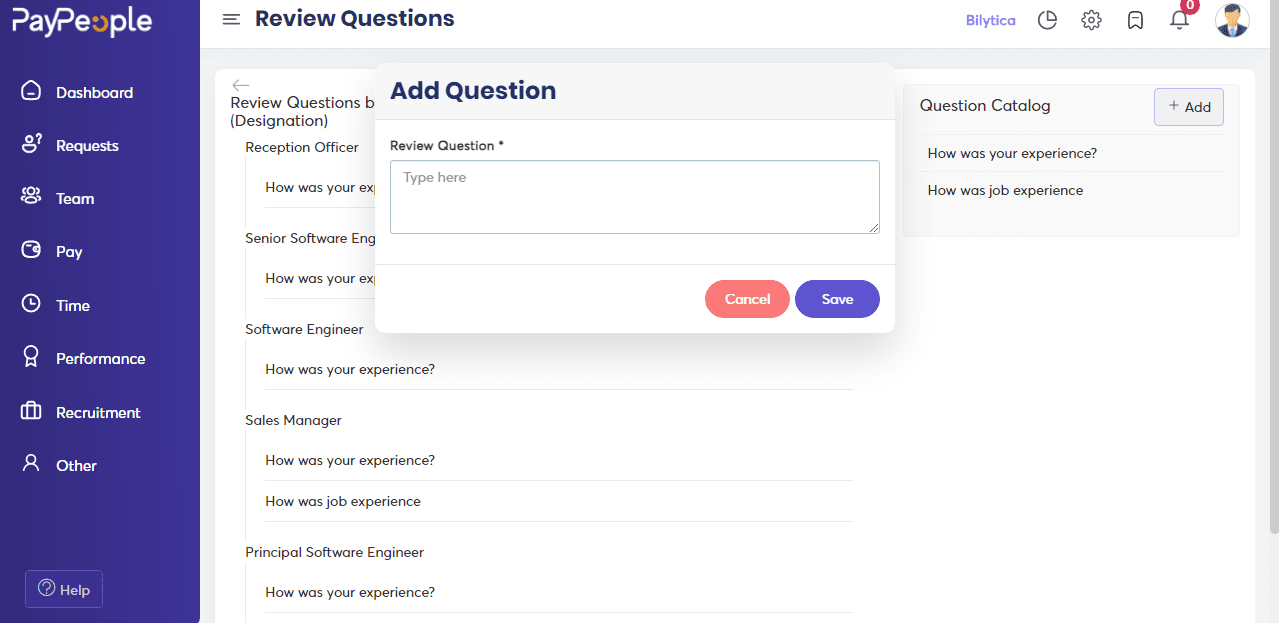 To edit or delete a question, simply hover next to it and click the respective icon.
Use Map Questions to map the review questions to specific Designations and Departments after adding your questions. After choosing the desired entity from the drop-down menu, click Map Questions.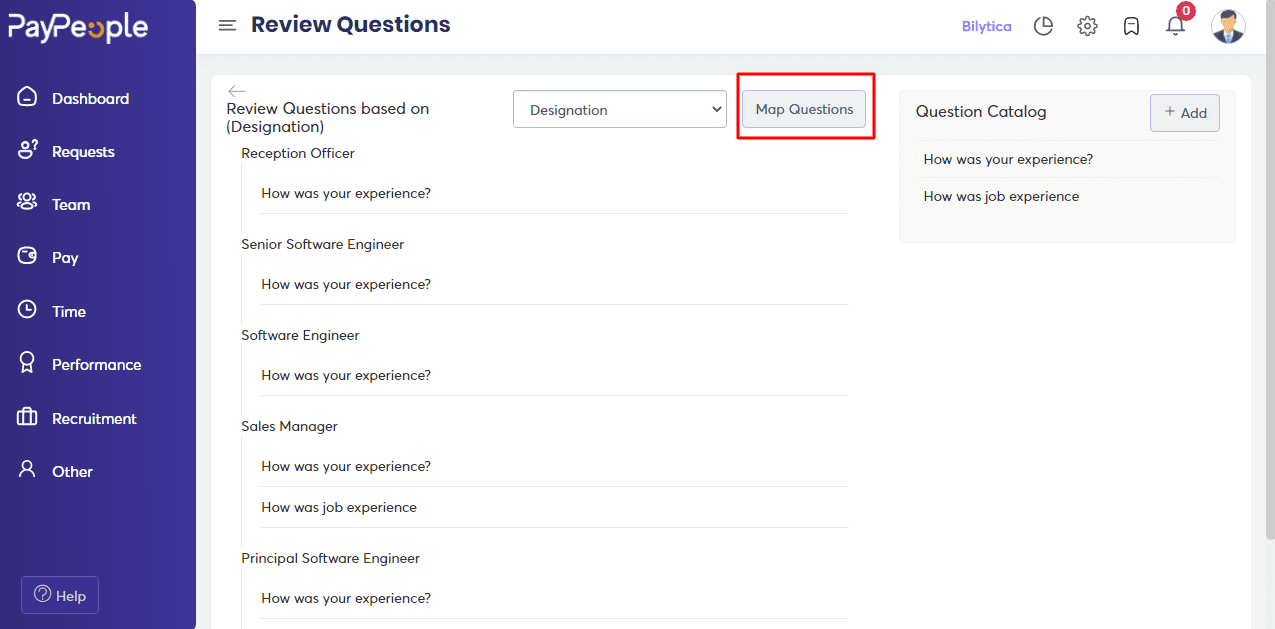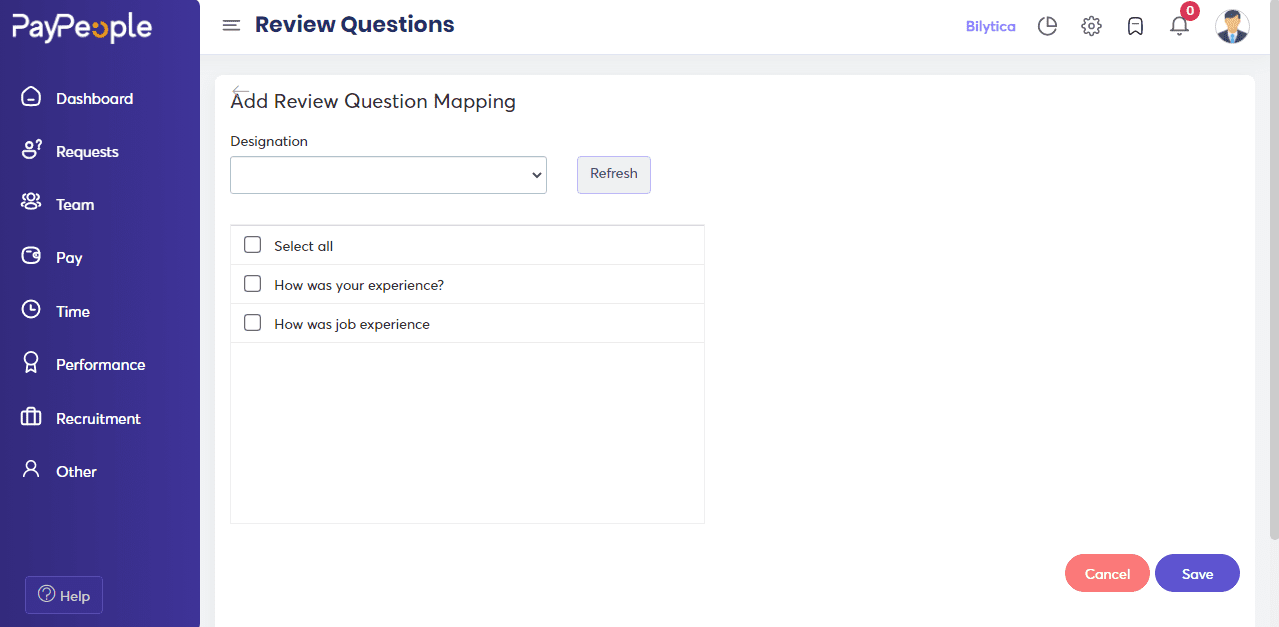 You can use a prepared collection of review questions for specific entities in
self-assessments, multi-rater reviews, and the final review process.
While configuring a new appraisal cycle under Modules to be included, enable the Review
Questions for the associated processes.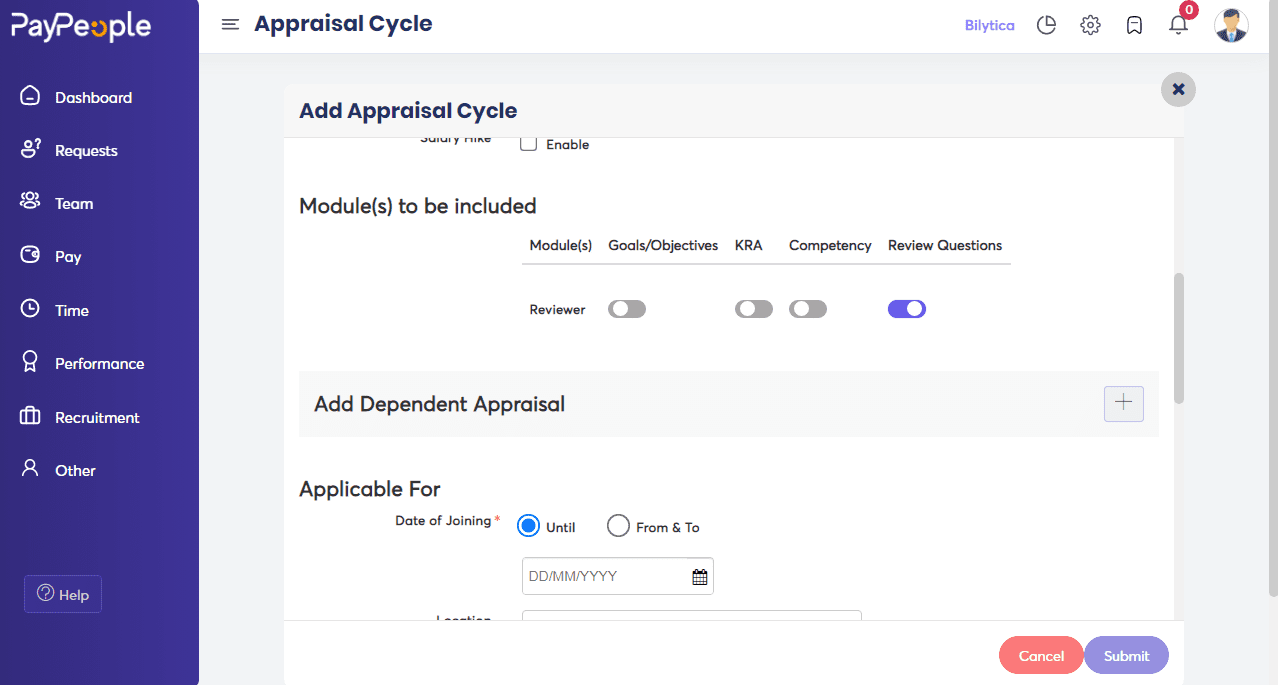 The questions assigned to different entities for the eligible employees will be auto-populated based on the modules for which Review Questions is enabled. They'll be able to see the questions and respond to them.