How to Process Payroll? #
Easiest Payroll for Pakistan. Experience PayPeople with Single Click Payroll processing. It's a comprehensive system for automating payroll and accounting processes. This software system is designed to help reduce the amount of time and effort associated with managing payroll and accounting tasks.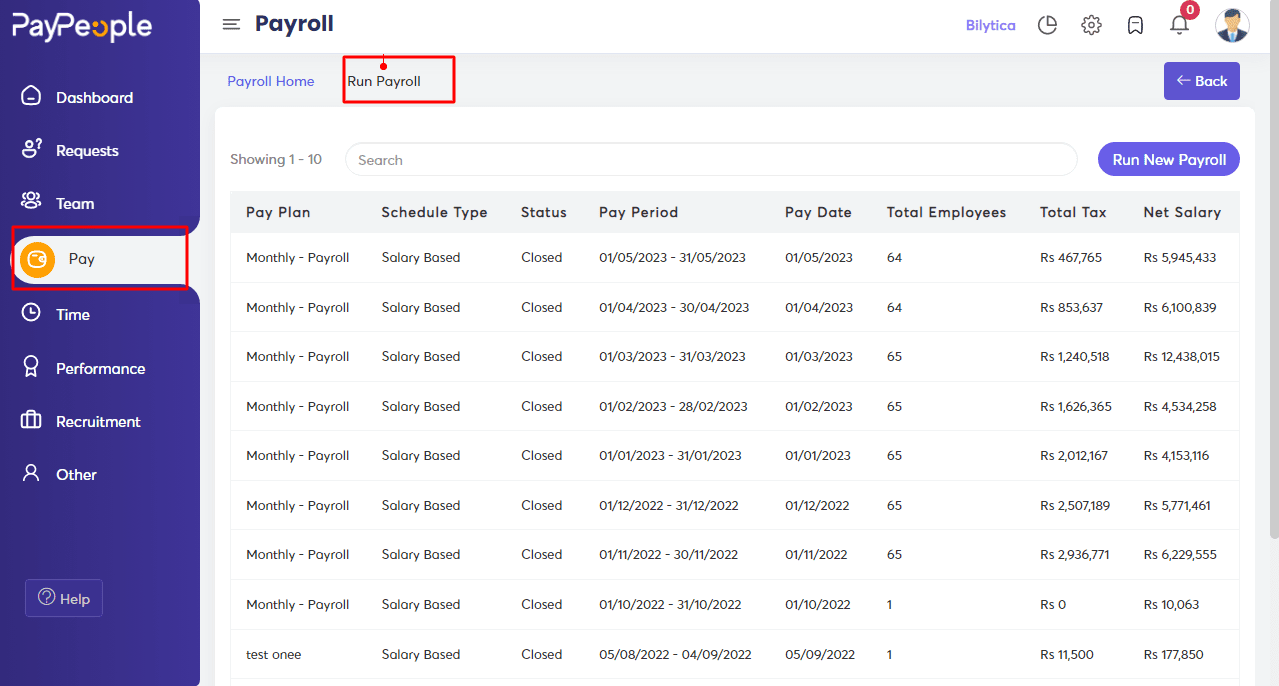 Click on " Create New Payroll ".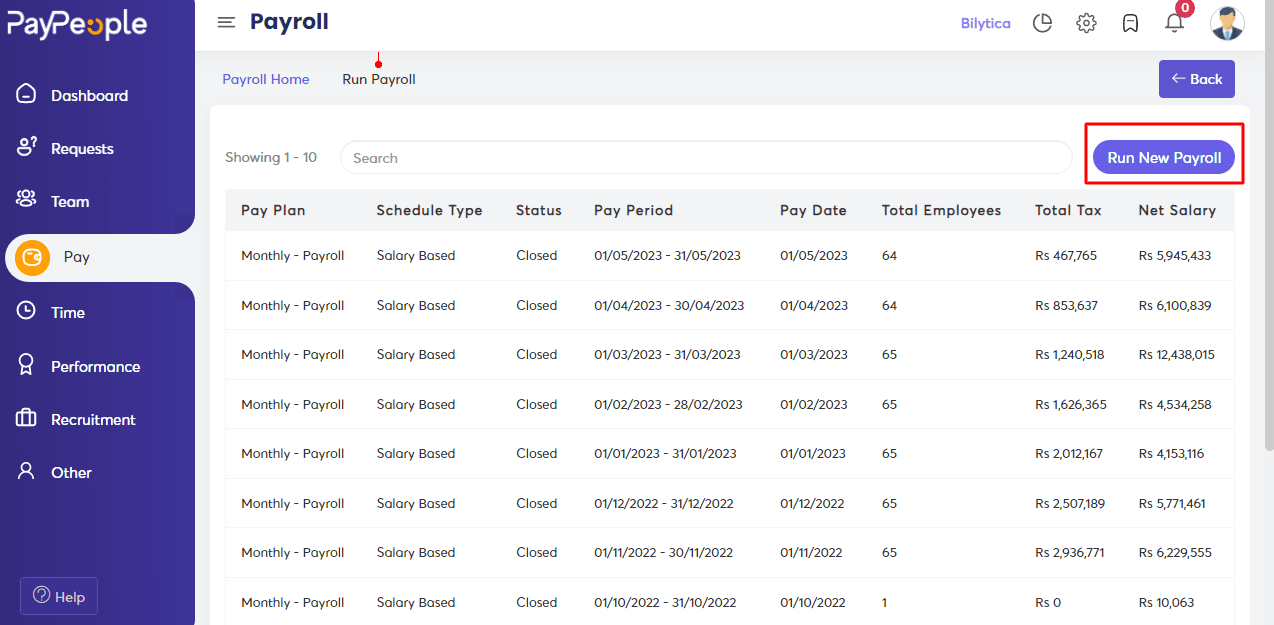 How to Define Parameters? #
Select the following Parameters: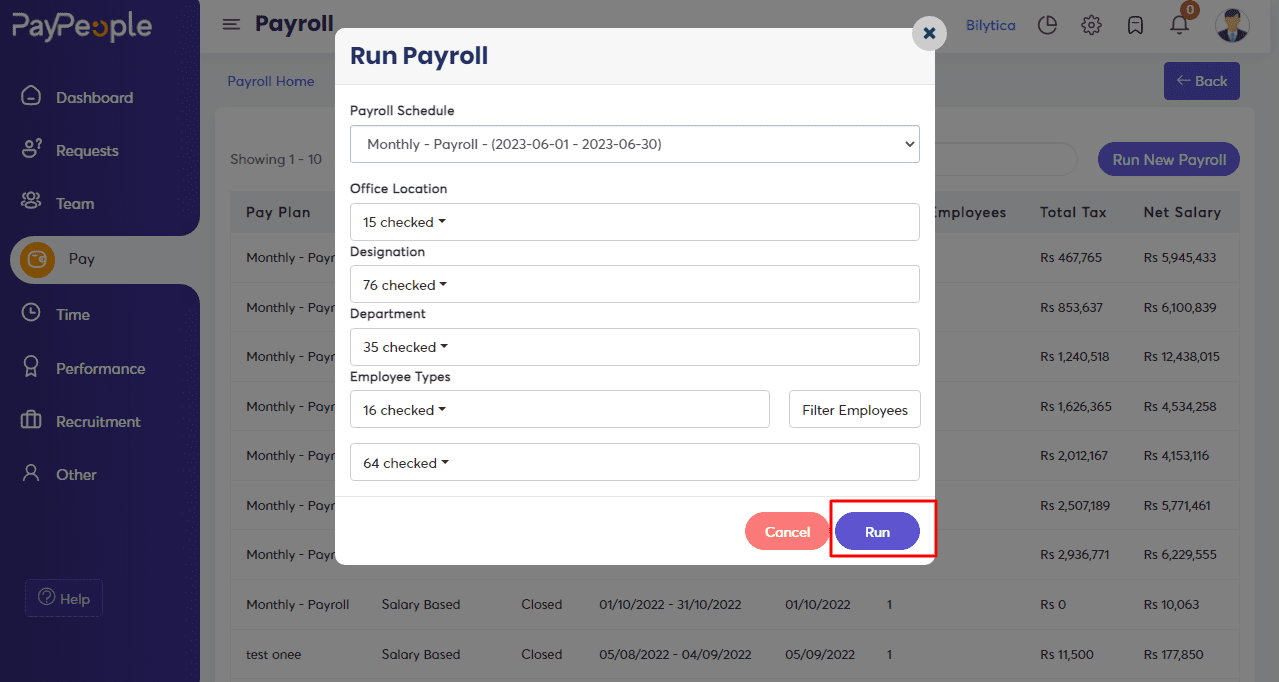 Select the desired  Parameters. Now you can run Payroll with different attributes. Just follow these steps.
Steps:
Click on Run New Payroll.

Select your desired Payroll Schedule.

Select the office location.

Select the Designation.

Search employees.

Click on

Run.
How Can We Make Payroll Adjustments for Employees? #
In the unpublished or open payroll, you can make adjustments you want to make to any individual employee. Like allowances, deductions, and contributions.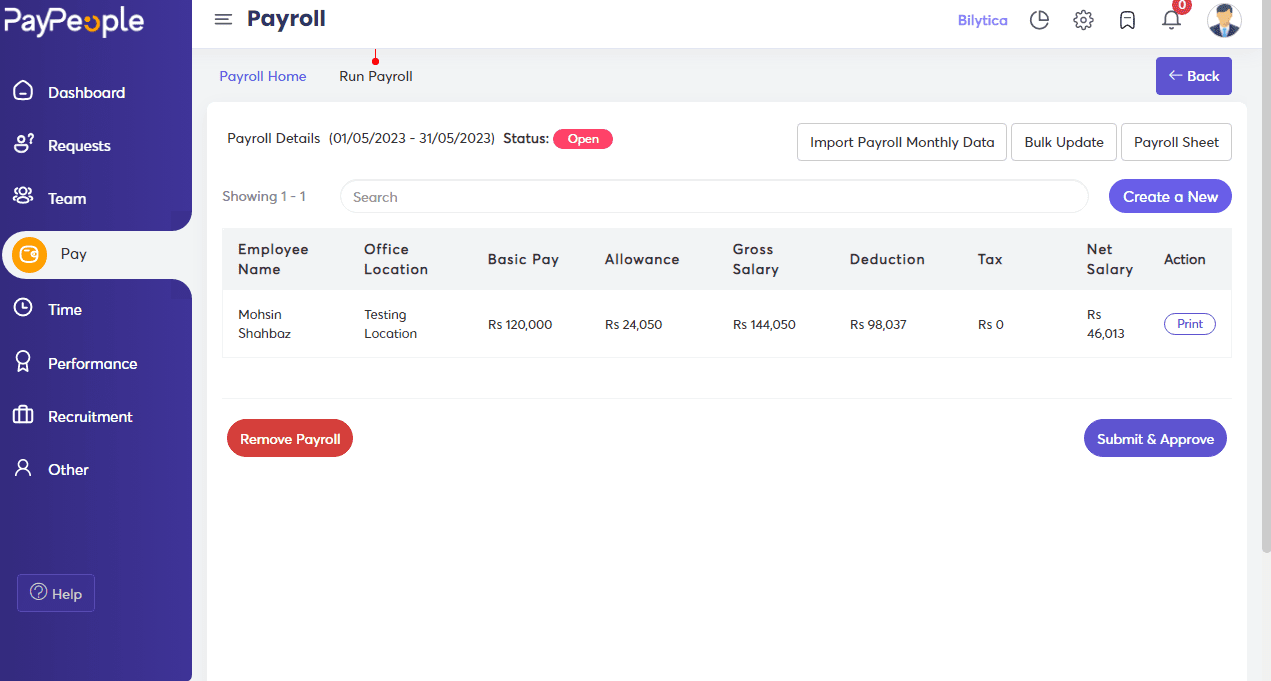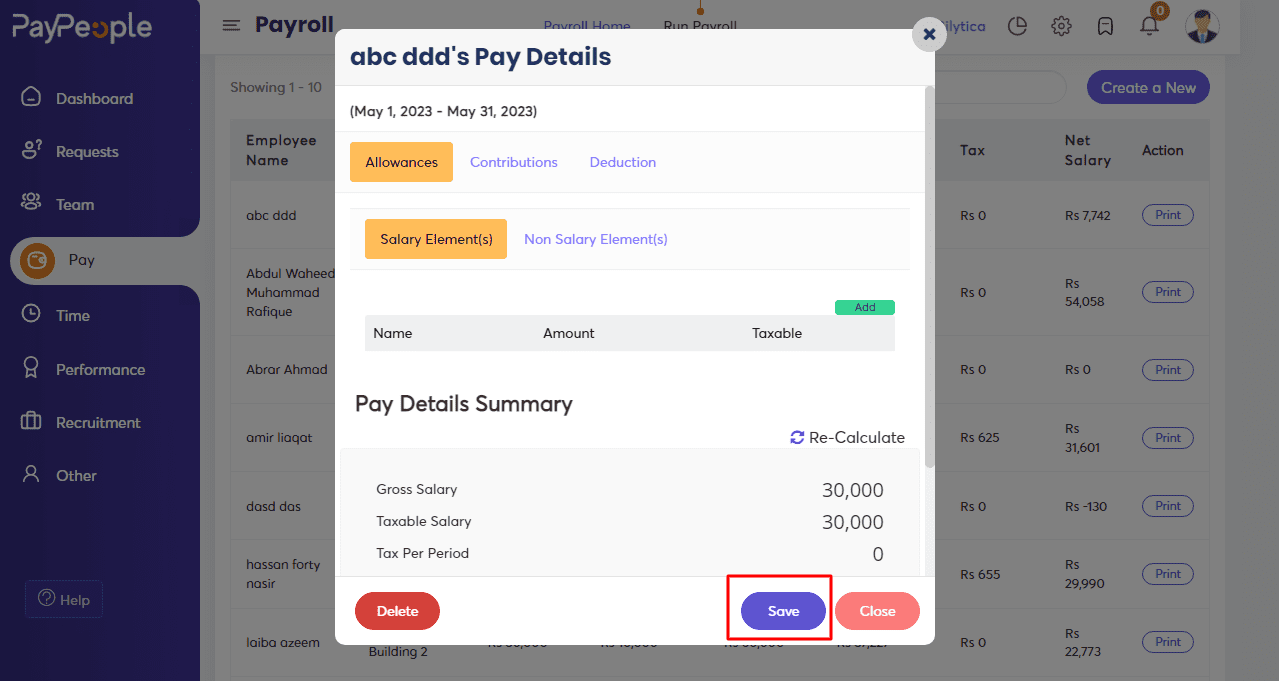 Submit and Approve #
Check if there are any adjustments you want to make then click on Submit and Approve. And It's  "Done" Now.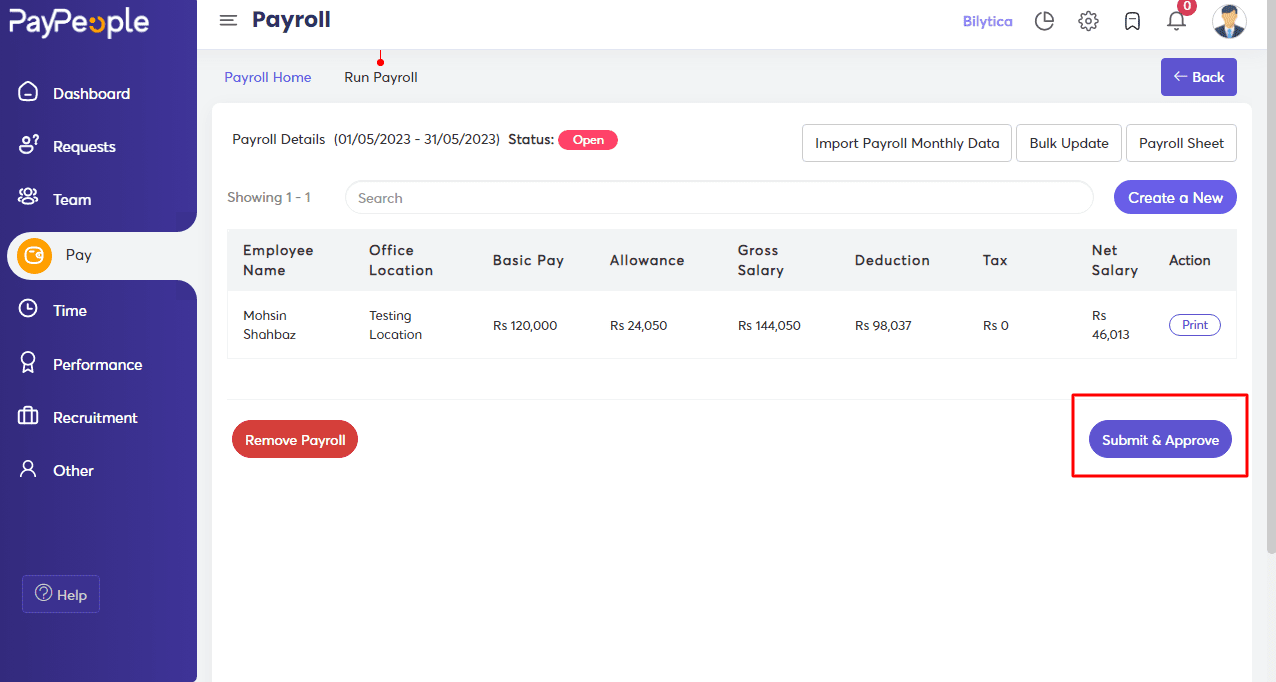 How to update Data in bulk? #
Updating the bulk data of employees is a quick and simple process. It allows you to quickly and easily update employee data in bulk, such as Allowances, Deductions, and Contributions.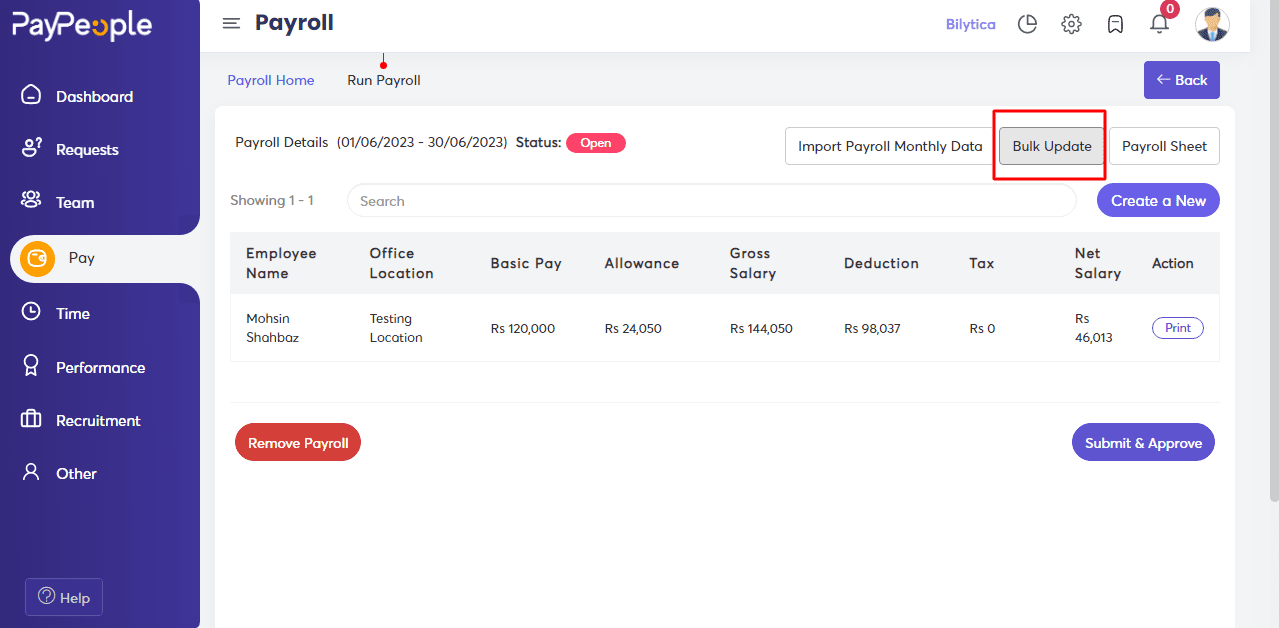 Choose which you want to update and press the next button.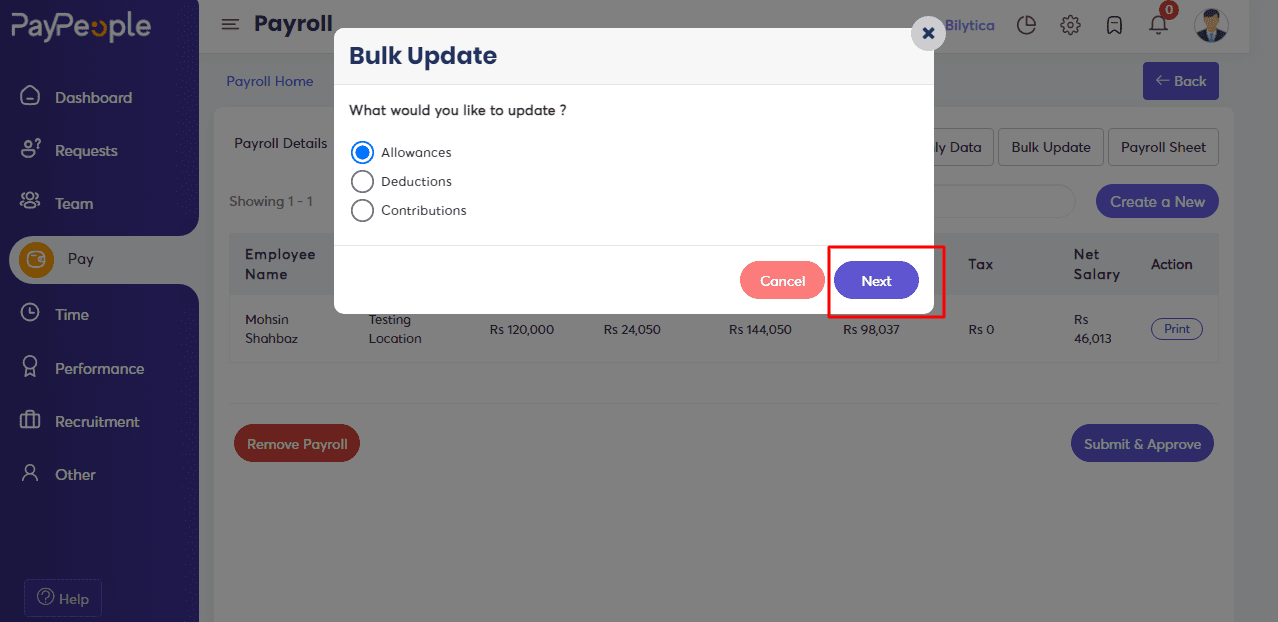 Apply Filters and Click on Next.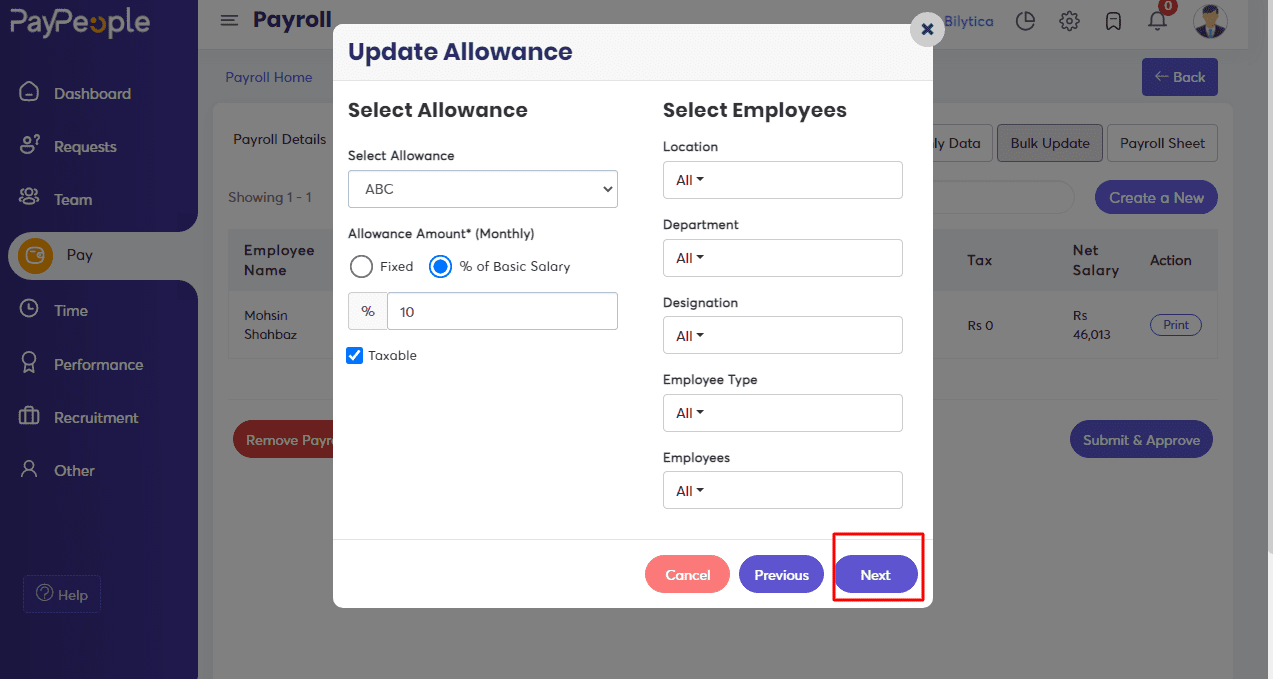 How to Import Employee Salary Data? #
Using PayPeople HR & Payroll software now you can Import Employee Salary Data.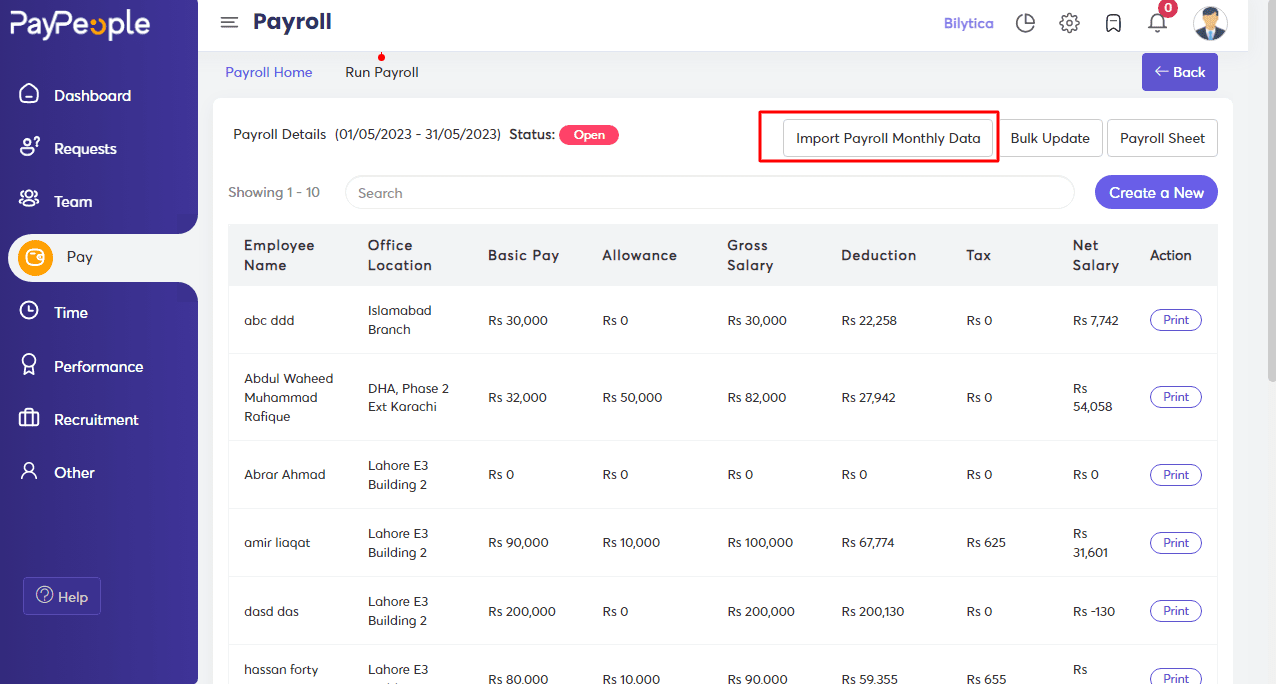 Apply Employee Filters and Click on Download Format.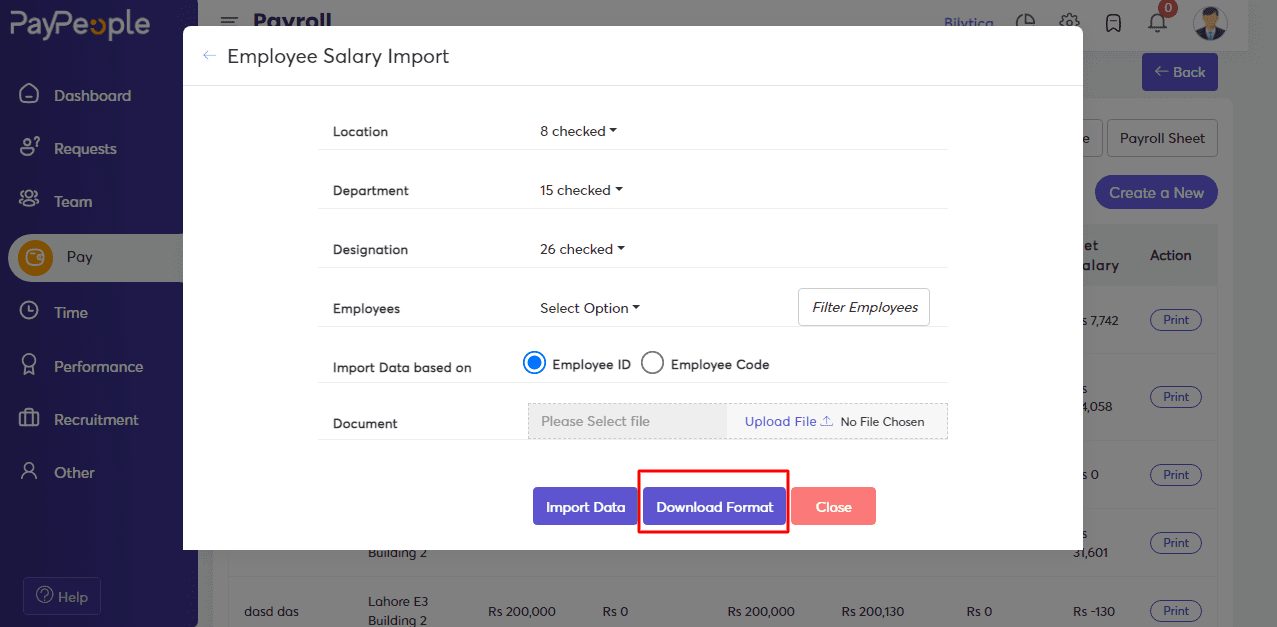 Enter Employee Data in Excel.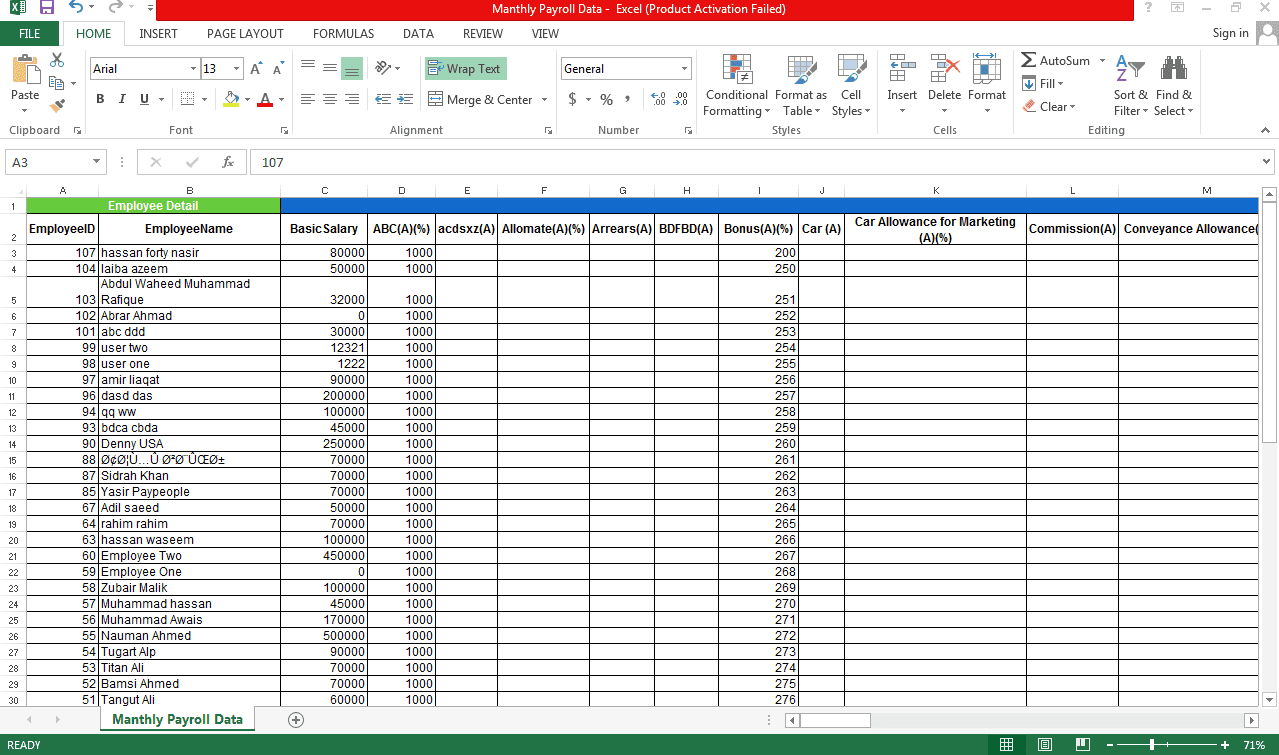 Click on Import Data.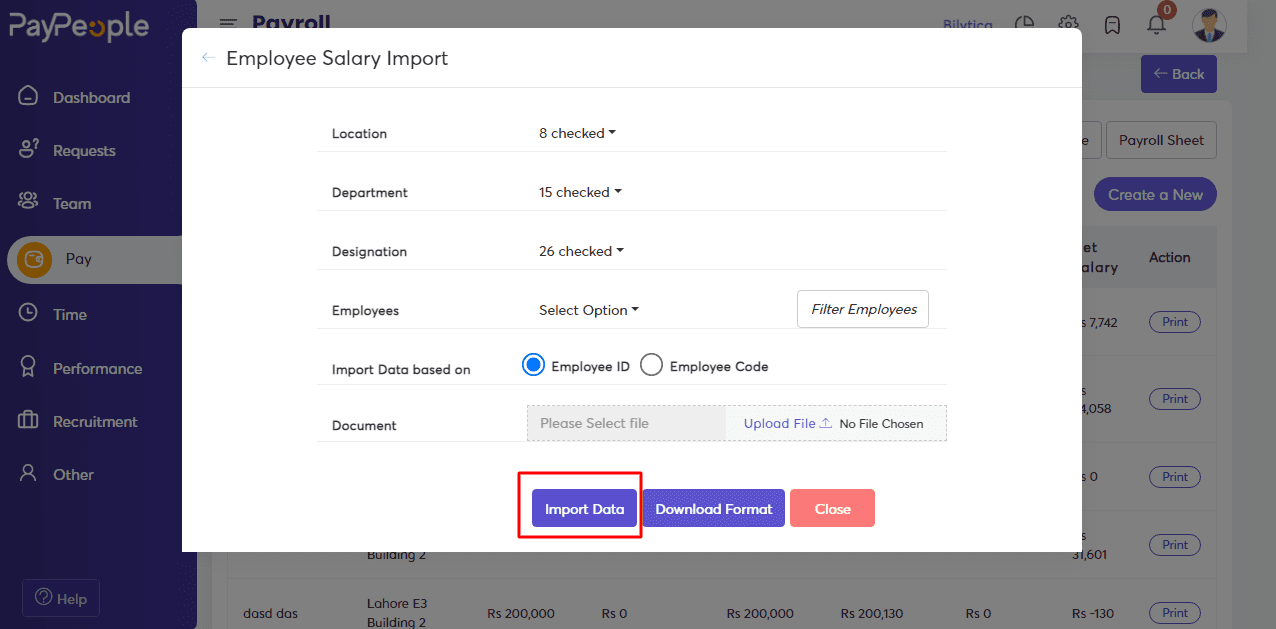 How to Export Payroll Sheets? #
Using PayPeople HR & Payroll software now you can Export the Payroll sheets in Excel.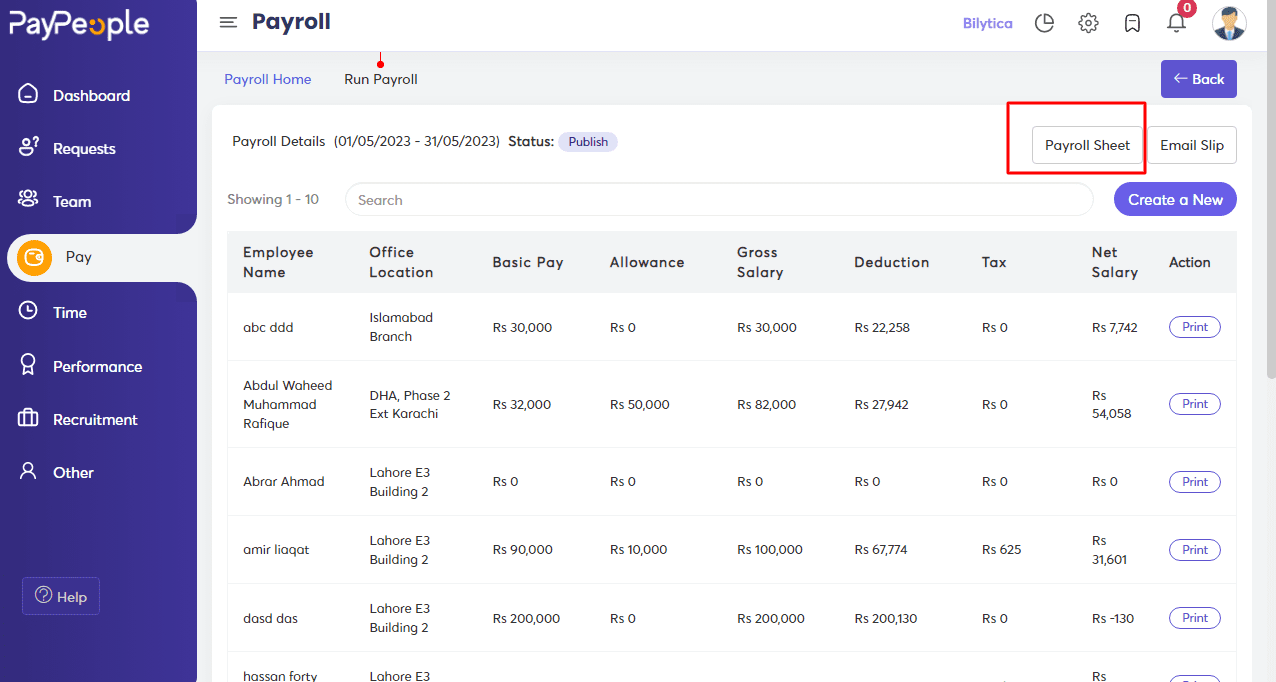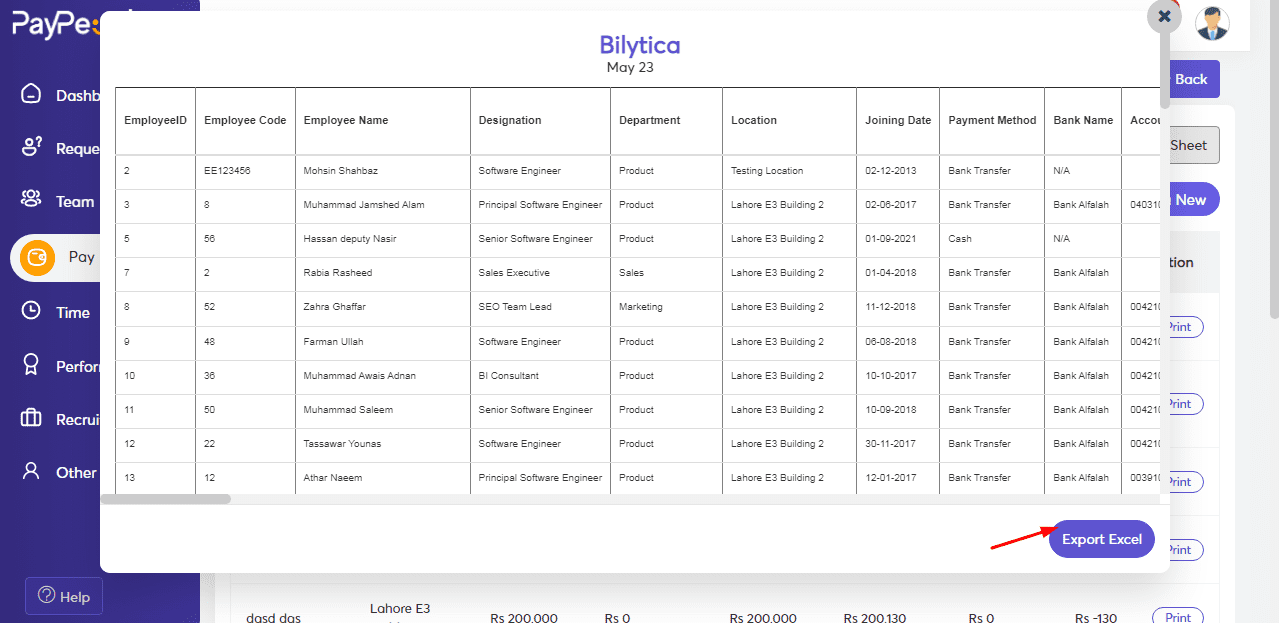 How to Send Email Slips? #
You can Email Salary slips to your employees as well Using PayPeople Email Slips. You can send emails to employees whenever their salary slips are ready for them to view. The emails contain a File that allows employees to access their salary slips directly from their email inboxes.