How to Track Employee Location? #
The PayPeople employee tracking module is a powerful tool designed to give employers an insight into the location and movements of their employees in the workplace.
Go to Time -> Employee Tracking.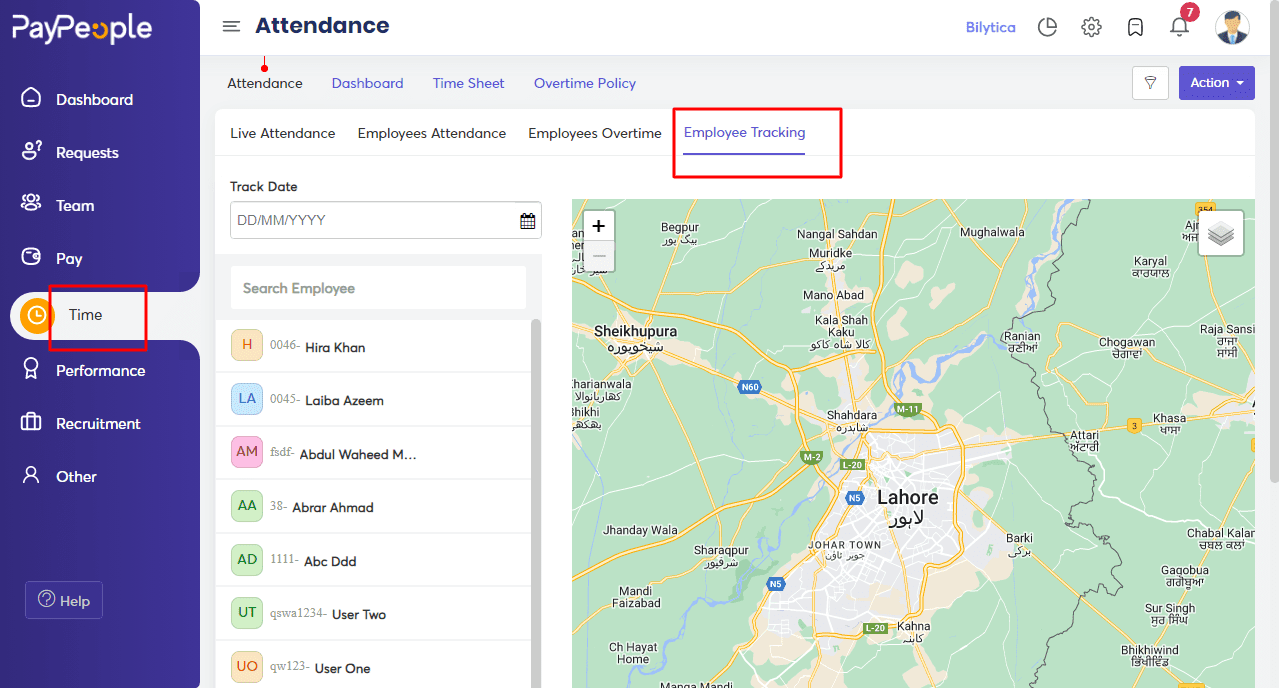 To track the employee, choose a date and an employee.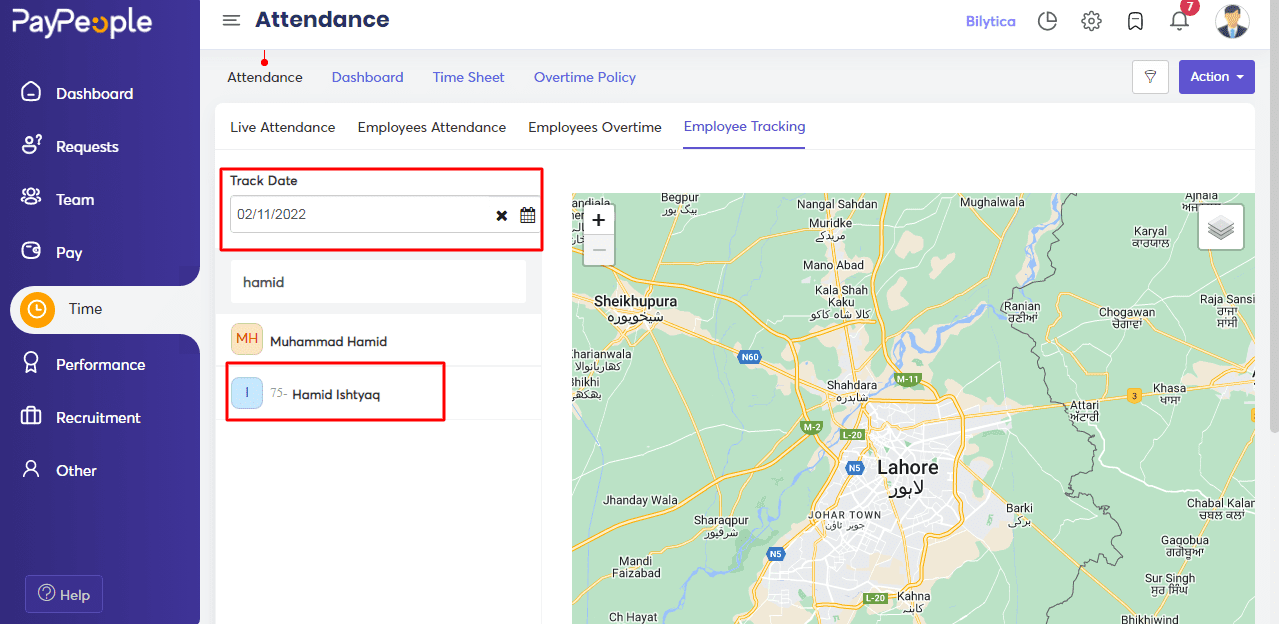 To view the employee movement, use the Play button.