The present reporting manager fills out a questionnaire about several facets of their reportee's
performance. This is especially useful when the existing manager leaves and is replaced by a
new manager who is unfamiliar with the reporter's present performance. The new manager will
get a clear and thorough picture of the reporter's performance by using the Summary module.
Configuring Summary #
Add a different set of summaries in Setup > Performance> Summary.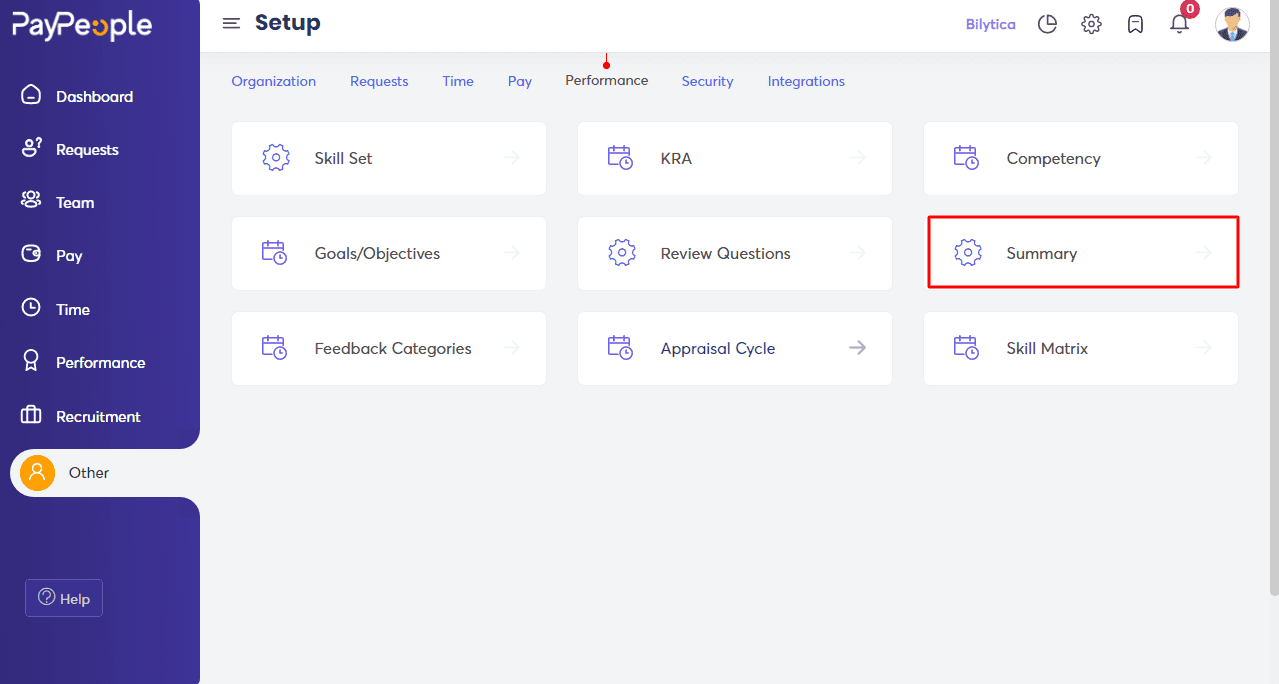 Accessing Summary #
An admin or manager can access the summary of an employee by going to the Summary tab under Performance > Teammates > Appraisee View.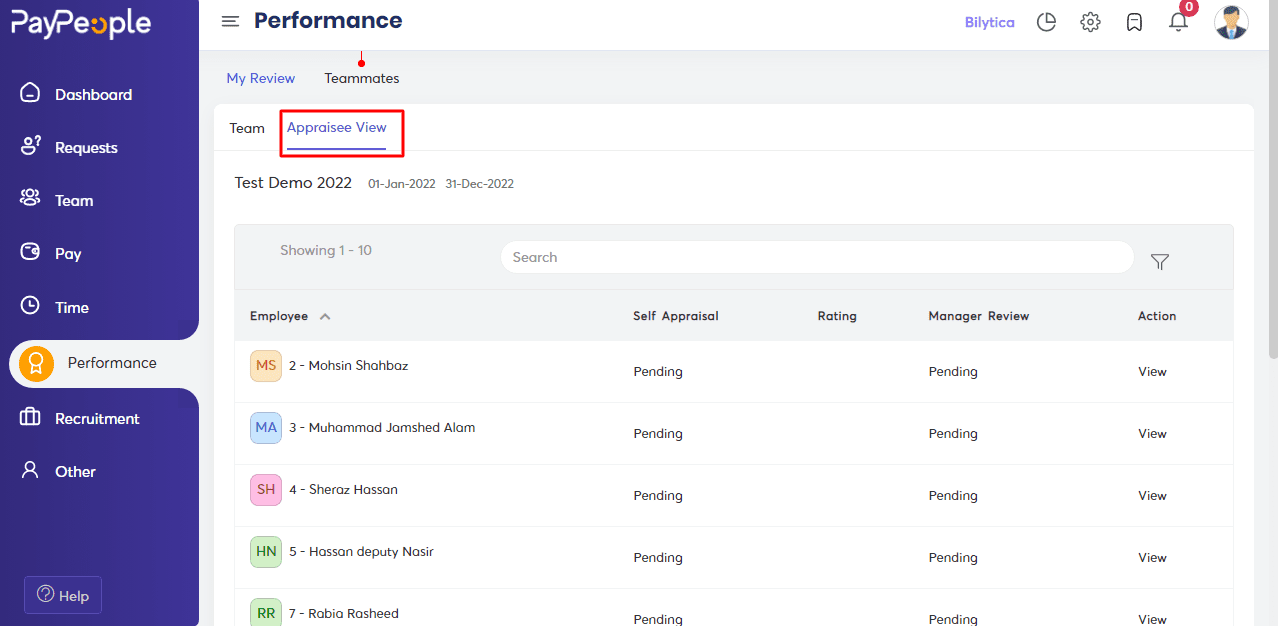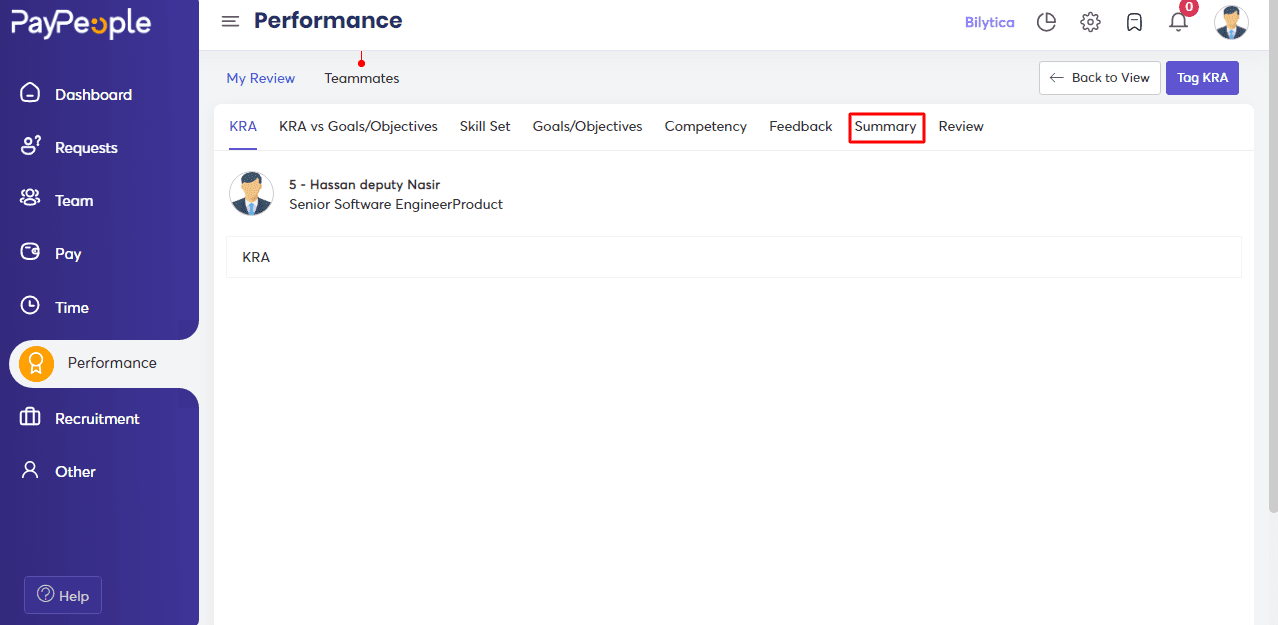 They can choose the correct question from the drop-down menu and respond in the box below.
By looking through the summary questions and responses, a new manager will be able to obtain a decent understanding of the report's performance.