Overview Team's Leaves #
You can take a brief overview of your teams' Leave activities here.
Go to the -> Request -> All Request.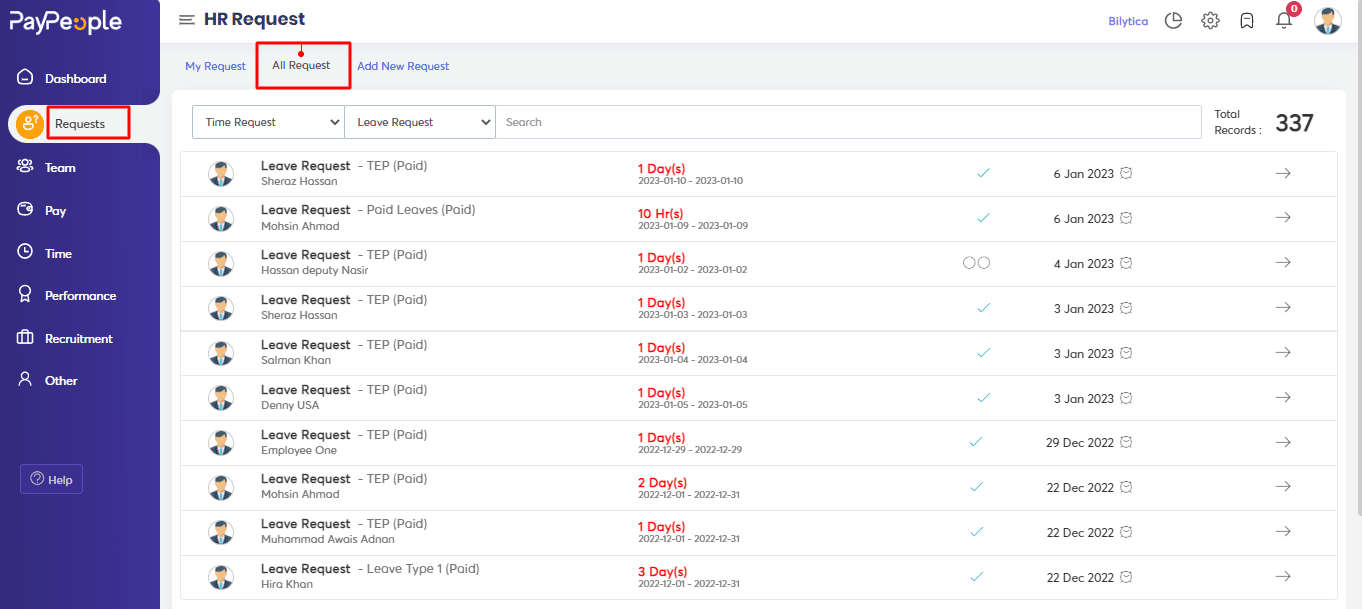 You may get a complete overview of your team here by clicking on it.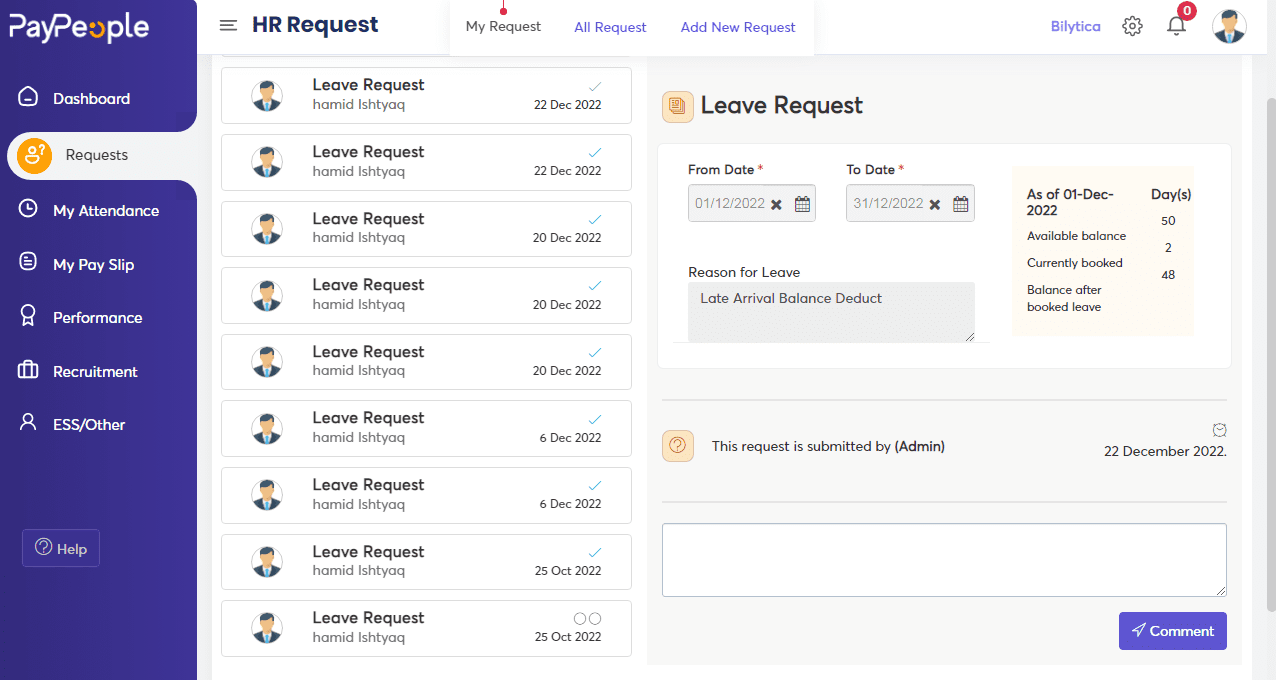 Apply for Leave on behalf of your Team #
Go to the Request -> Add New Request-> Leave Request.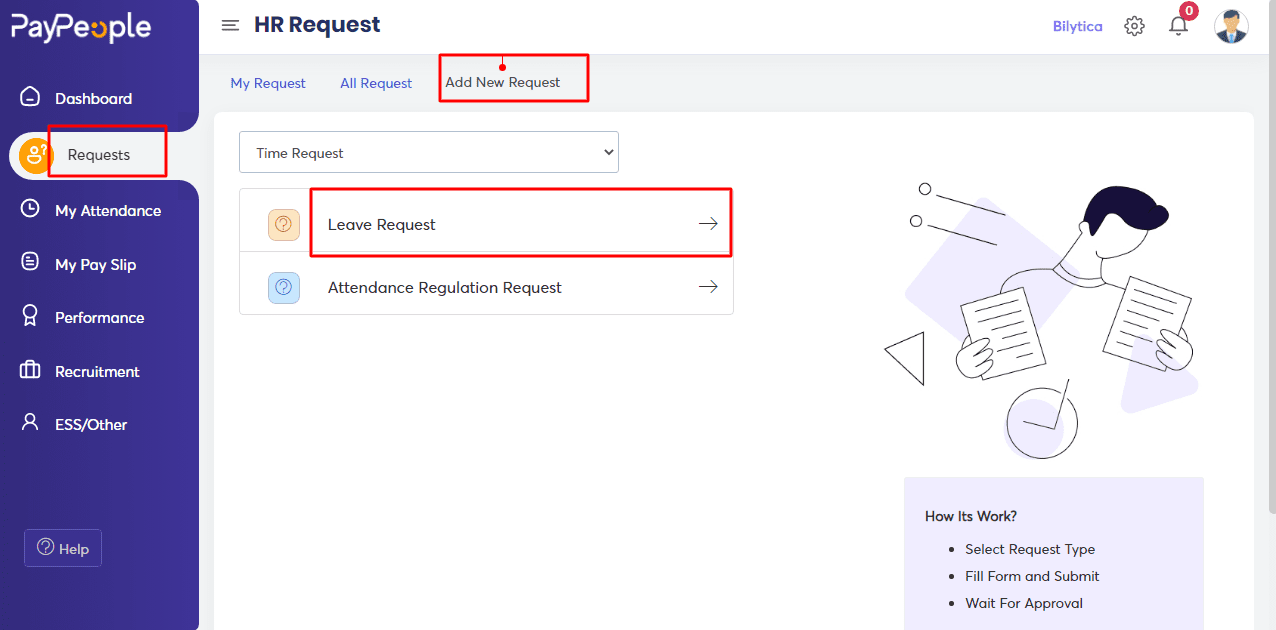 Fill in the Following Details and click on Save.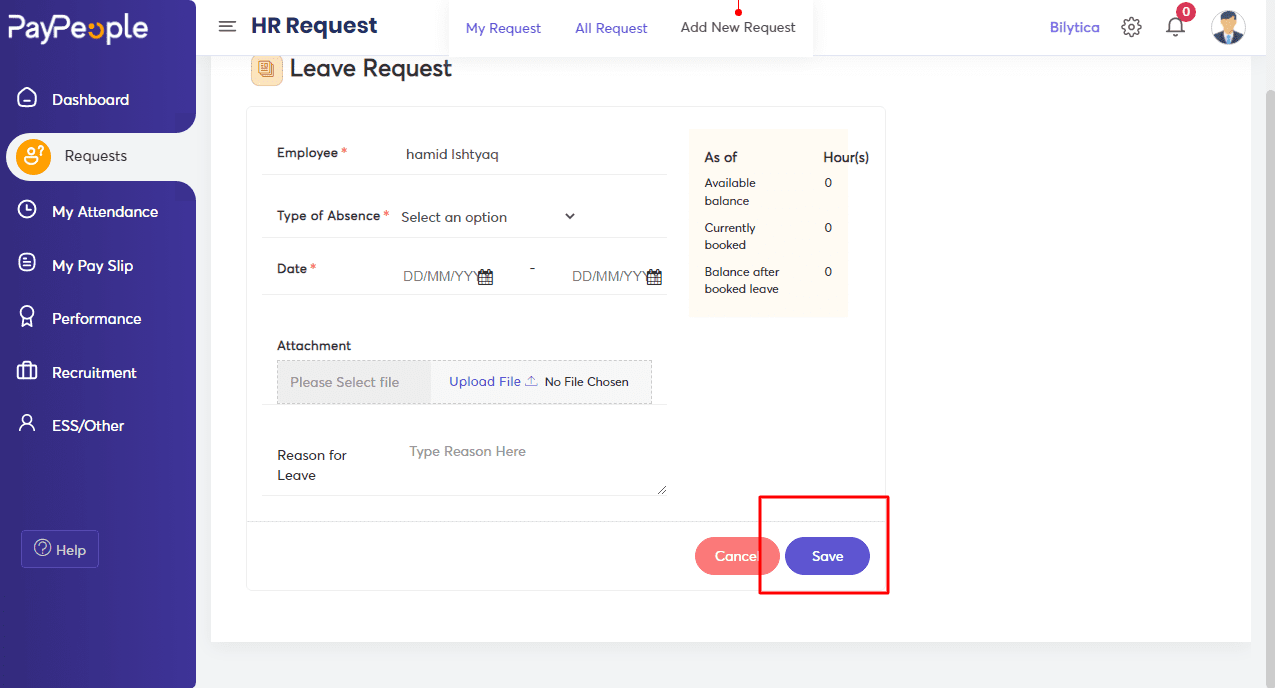 This request will be added to the list of pending tasks. The administrator can then approve or reject it with a single click.

The administrator can view the pending tasks' leave requests, loan requests, advance requests, and expense requests.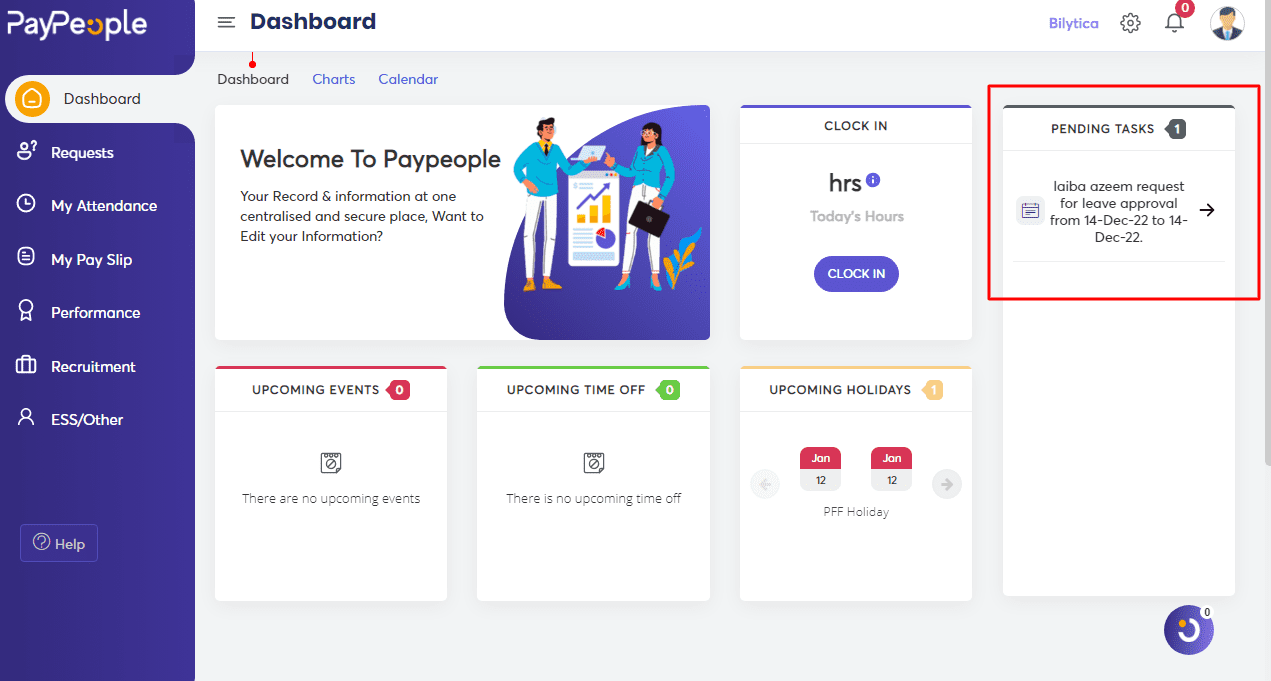 How to Approve and Reject Team Leaves Requests? #
When it comes to approving and rejecting employee leave, PayPeople offers two different options.
Go to the Dashboard -> Pending Tasks-> Click on Request.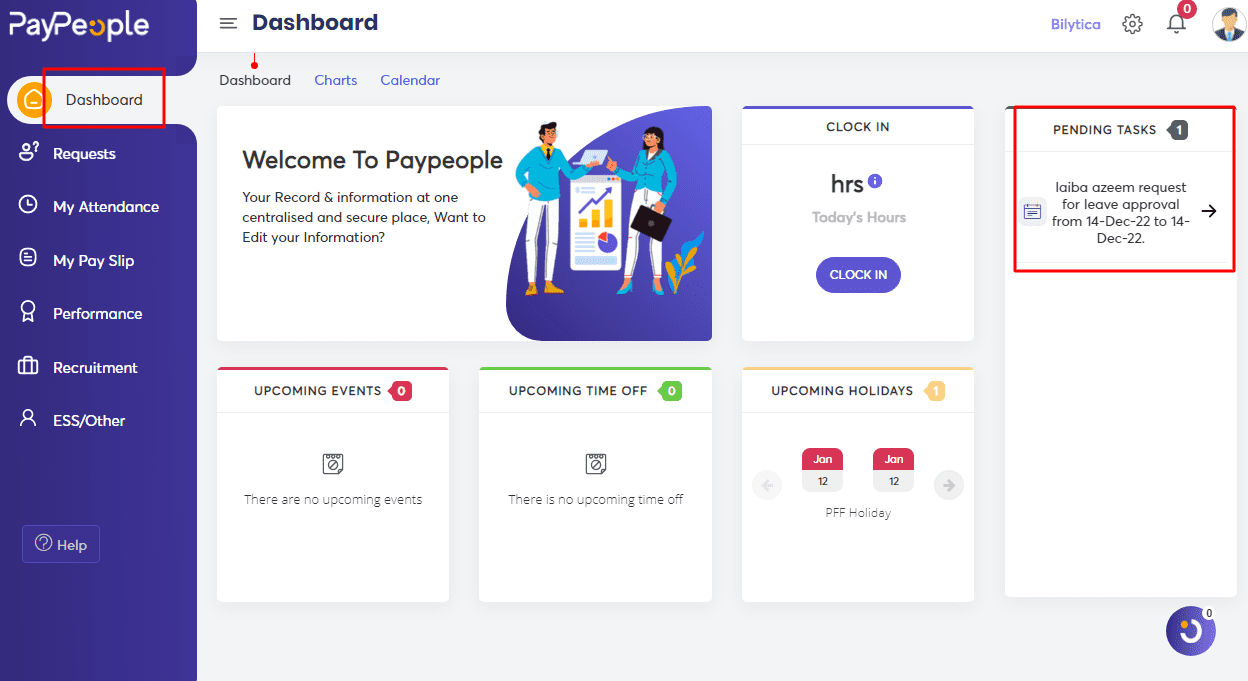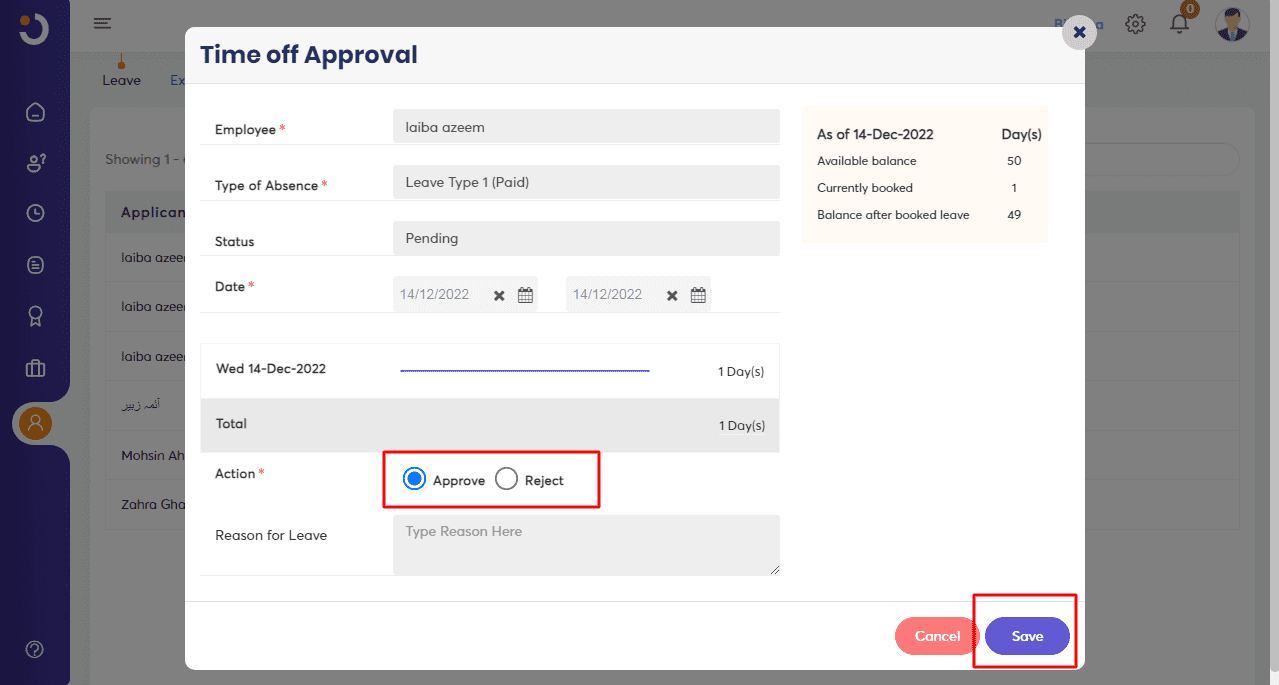 Go to the ESS/Other-> Approval.