Dashboard Overview #
Paypeple App Dashboard provides a user interface that makes it easy for employers to navigate and use the platform.
Firstly You can mark your Attendance By using the Clock-in and Clock-out feature.
For Check-In, Click on Check-In Button.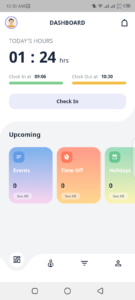 Enable your Location and select Manual checks and checkout.
Click on Confirm Button.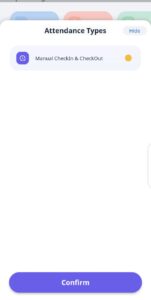 You will be successfully checkout.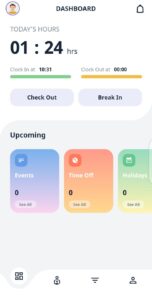 You can view here your events, time off, upcoming holidays, and Employee Events.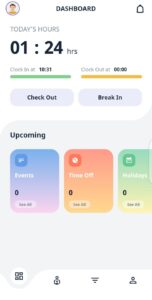 How to See Profile? #
To See your profile we have two options.
Firstly click on the top left corner of the dashboard.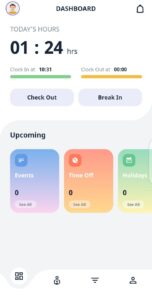 Second, Go to the Employee Profile Tab and click on See Profile.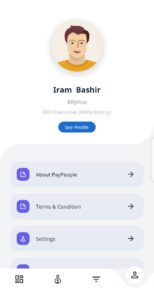 You can see your profile and also your Leave Balance.