The employee's manager, as well as the employee's peers and other team members, can provide constant feedback using the feedback module. Constructive feedback can help employees improve their effectiveness in the workplace.
Feedback Types and Feedback Categories
Anonymous Feedback
Feedback Type and Feedback Categories #
PayPeople allows you to enable two different sorts of feedback for your company. You will be able to activate the appropriate feedback types for your organization as an administrator.
Peer-to-Peer: An employee can give feedback to another employee in the same department or organization in this form of feedback. Anyone other than the reporting manager can receive feedback.
Reporting To: The Manager gives feedback to the team members who are their direct subordinates in this type of feedback.
Go to Performance -> Feedback Categories.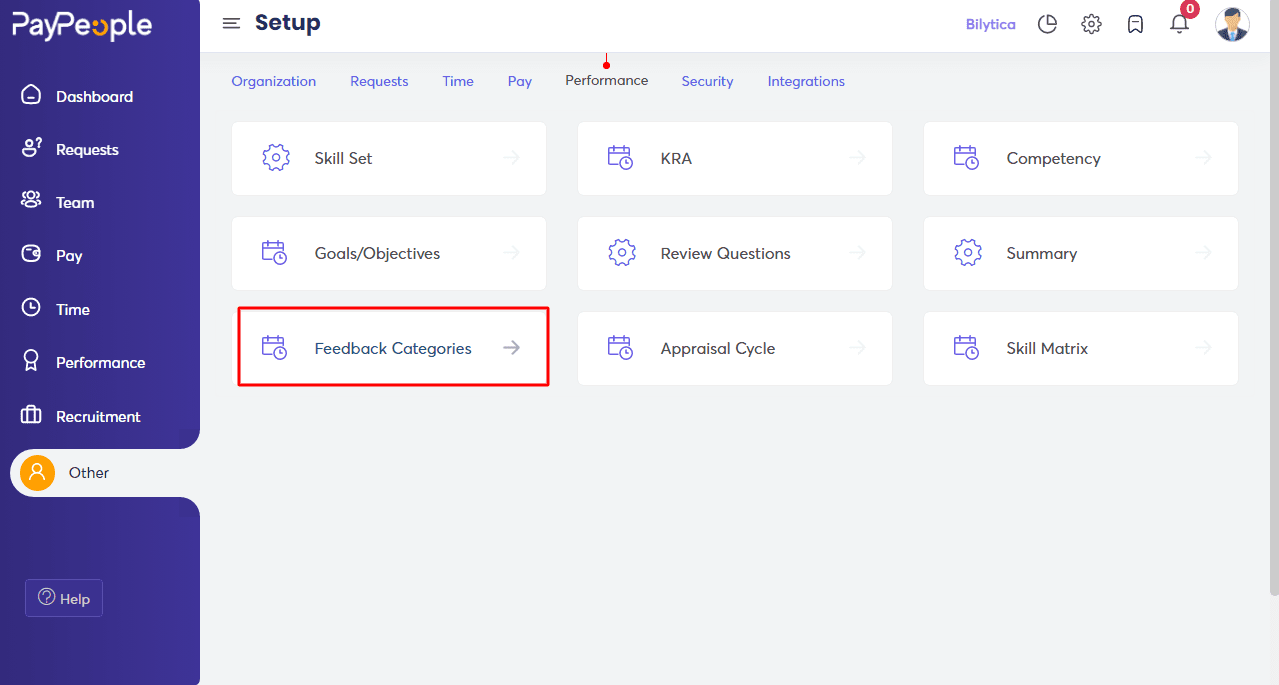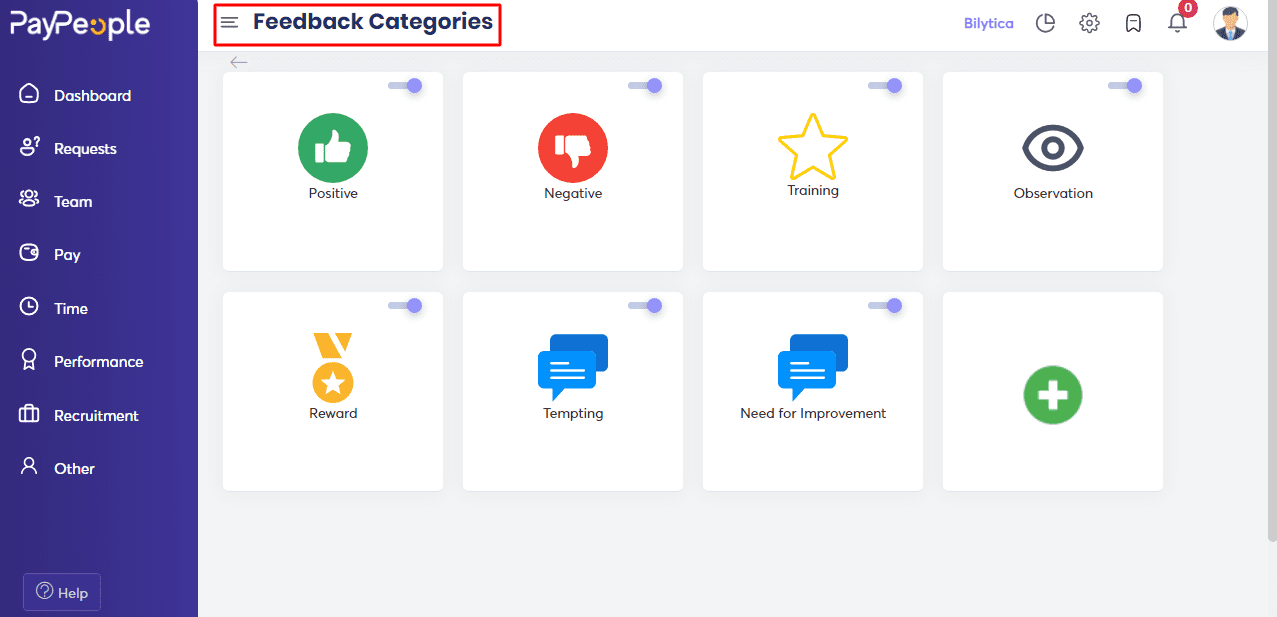 Whether feedback applies within the department or the organization, categorized the settings
configured under Performance > Setup > Feedback.
Feedback can be categorized using Feedback Categories. You can add new categories by
clicking the + icon in this space, which is present by default. Depending on your needs, any of
these categories can be enabled or disabled. At least one category, however, must stay active.
To give your feedback, go to the My Review > Feedback tab.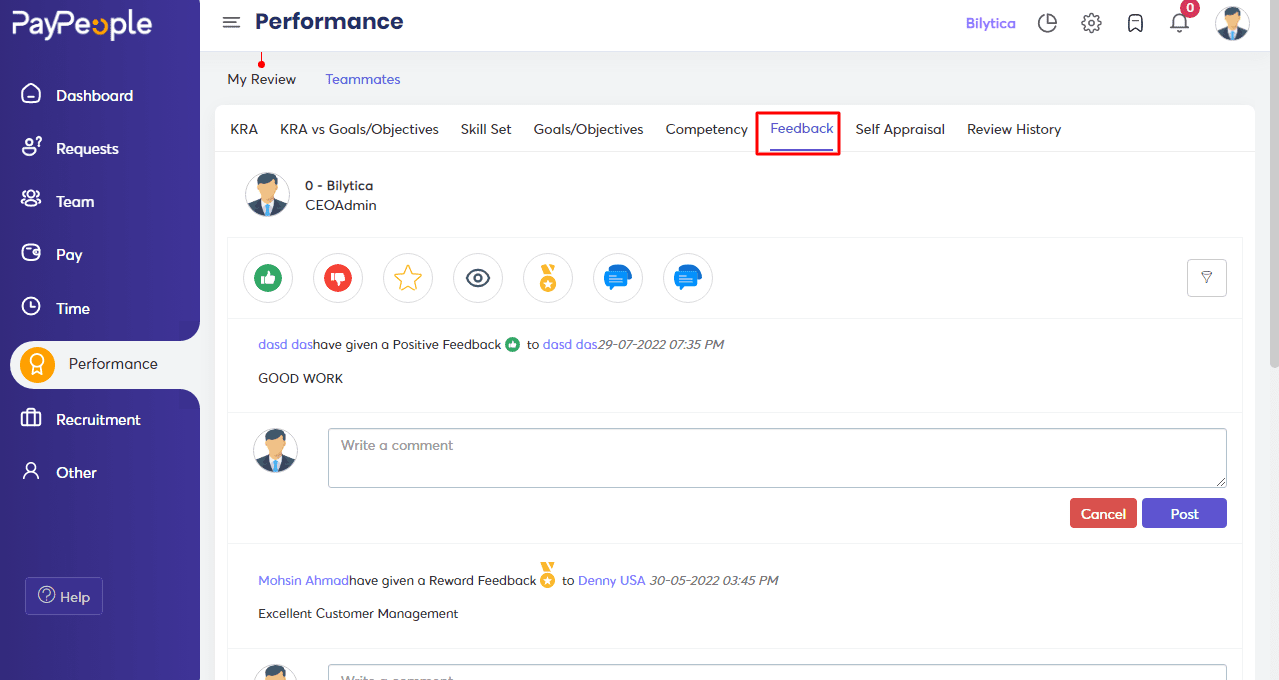 You can classify the type of feedback you're giving using the categories provided—reward,
improvement, positive, negative, and so on.
Anonymous Feedback #
This is feasible if your organization has allowed anonymous feedback. Anonymous feedback creates a good relationship between department employees while also assisting the feedback procedure.
Go to Performance > My Review > Feedback.
Type the feedback, and select the recipient of the feedback from the drop-down.
Check "Anonymous" and click Submit.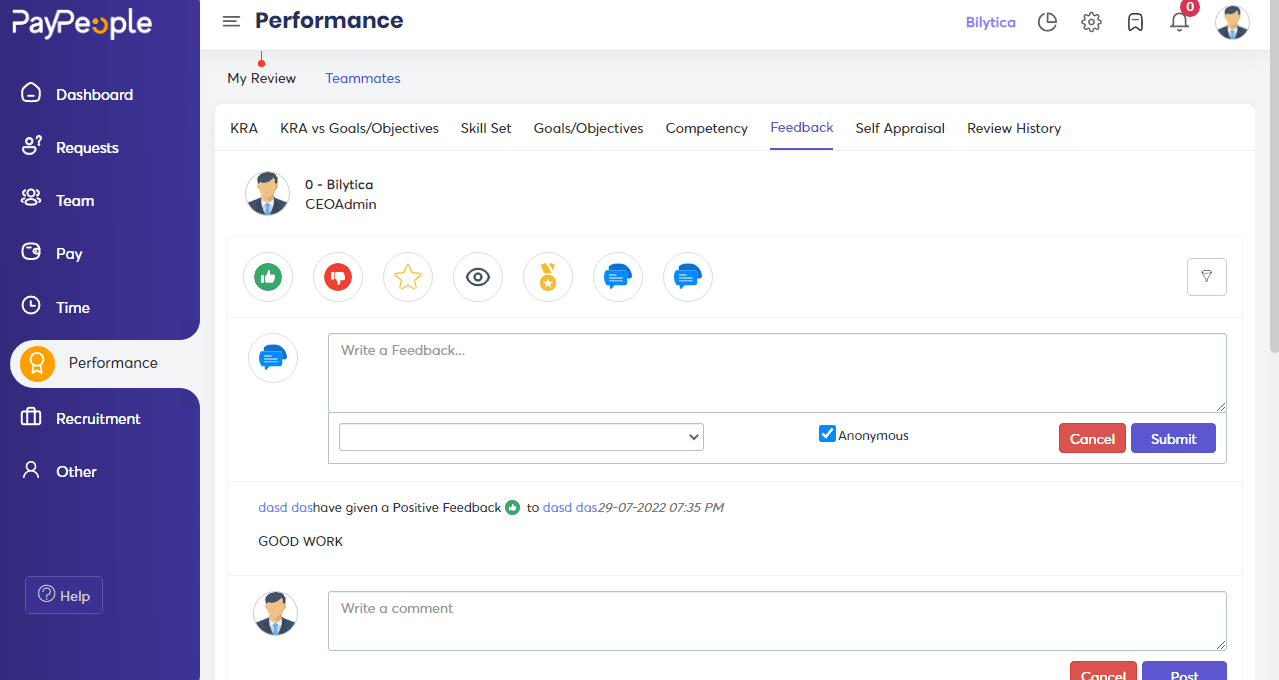 The feedback will be forwarded to the intended recipient without the identity of the person who
provided it is revealed.